Product Brand & Model:
Peerless XLS-8 830491 Midbass
Condition of all items:
Brand New in box
Total Price:
:
$125 per pair Shipped CONUS
Shipping Terms:
:
Free CONUS
Pictures:
- Unless you are a Upgraded member, or your last 10 iTrader feedbacks are positive, you must post a picture of the exact item you are selling.
Click on pics to enlarge. I just took a pick of one but they are new in the case.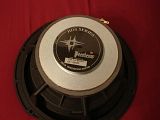 Additional info:
npdang Review Peerless 830491 8" XlS/HDS
http://www.diymobileaudio.com/forum/klippel-reviews-driver-specs/2698-peerless-830491-8-xls-hds.html
SUBWOOFER 8" XTRA-LONG-STROKE 8W
New from Peerless to suit compact, unobtrusive subwoofer designs for home
theater. Compliments the HDS range of drivers in looks, sound & efficiency
Achieve deep bass in a relatively small enclosure with high power handling
and very low distortion or compression even at high volume levels.
Oversized magnet. Ventilated coil. Fills medium sized rooms with warm bass
P/No. 205 WR 39 11 HP LS AL XLS 8/5W
Pwr 200Wrms (20Hz-5KHz)
Coil 33mmØ
Sd 23.6M²
Revc 5.860W
Fs 29.292Hz
Sens' 89.812dBm
Qms 2.781
Qes 0.345
Qts 0.307
Vas 85.378 L
Code 830491
** DO NOT DELETE ANYTHING BELOW THIS LINE OR THREAD WILL BE DELETED **
------------------------------------------------------------------------------------------
Please be advised, all buyers and sellers is responsible for performing their own due diligence when considering any financial engagement. We reccomend that you:

1) Check the
iTrader
feedback of the person you are dealing with on this site, as well as other car audio forums.
2) Ask for a name address and phone number. Call them and verify their info.
3) Valid e-mail address. Correspond before committing.
4) consider using an escrow service to protect yourself.
DO NOT proceed with a deal until you are completely satisfied with the other party.
DIYMobileAudio & Collova Media Inc. is not responsible for the outcome of any transaction on this site and will not moderate on your behalf.