My name is Matija, and i come from Croatia, small country in Europe.
Here I will post all of our spl build's what we (me and my very best friends) build in My Peugeot 106 rallye form 1998 year.
I use this car for racing but every no and then we go to spl with it...
First spl build was for Extreme 5+ class, a box with 6 sub's, and i won first place i will write later how.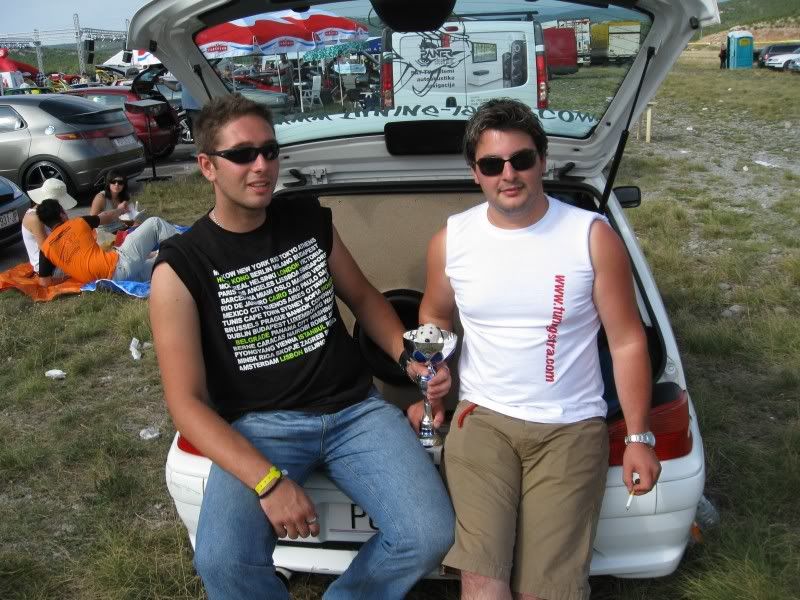 Second spl build was an Piramyd with 12 sub's, we dind't win anything but it looked great.
Third spl build was an flying cube with 6 sub's, we made it also to look great the result were low aorund 123 db...
Fourth buils is in what we are most proud an WC toillete in Peugeot with sub in toilet.
This year we are more professional and we actually built a setup that makes results.
It's a setup for street A class
1 12" Alpine Type R 1222D
1 Sound Magus x 2002 (Chinese D class amp, they said it has 2 KW at 1 ohm, but we doubt it because it cost 200 $ new)
Head unit is Alpine 9855r
Batery stock
Cables 50 mm2
With this we got 148.1 db, with first box that we made for Peugeot...
I need to say that i bougth sub from second hand
which costed 120 $, the amp also second hand, payed it 90 $, the head unit i changed with my friend i gave him Alpine 9854 and a few Beers. Cables we got from an sponsor so all the budget for this was around 250 $
Now we want to optimize the box the cables and all the details, and our goal is 150 db, because the people here said that it's impossible with this setup...Amp and sub. so we took a bet and untill next season we need to make imposible...
Otherwise our team will need to pay a portion of Cevapcici to other team.