Here's some test results for the Pioneer P99RS in CD and iPod out. Also, I did a test on the 800PRS to see how it compares to the P99. Results are listed as noted below.
*note:
Added DEH-P9 Data to the thread below...
The obligatory "prove you have them" picture: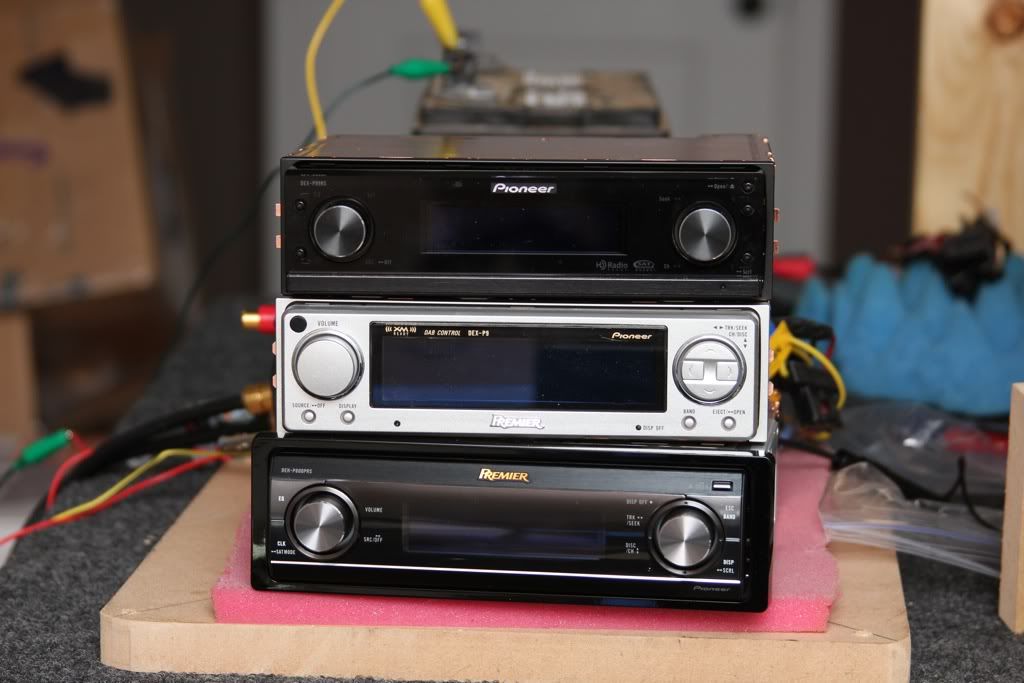 [/IMG]
Thanks to JCollins for donating his P99 for testing. I made certain not to hot swap anything. These units were always powered down before swapping out rca's. Live and learn.
On with the test...
Tested with RightMark Analyzer v5.5.
Headunits powered off battery source.
CD or iPod source (noted in test results).

iPod track is .wav format

Signal from 'mid' channels to PC soundcard (m-audio audiophile 2496).
All audio options set to 'off' or 'defeat'.
Volume on headunit was set to threshold for software (53/62 for P99; 52/62 for 800PRS). Note that before I tested the units with the software, I tested them with a scope to see if/where they clip. The 3rd post in this thread shows the units do not clip at full output with a 1khz tone. Good to go.
Note: The numbers in the summary can be deceiving. Look at the graphs. Sometimes a 'better' number doesn't turn out as well on the graph (ie: P800 vs P99).
P99 CD player & iPod Test Results:
Summary: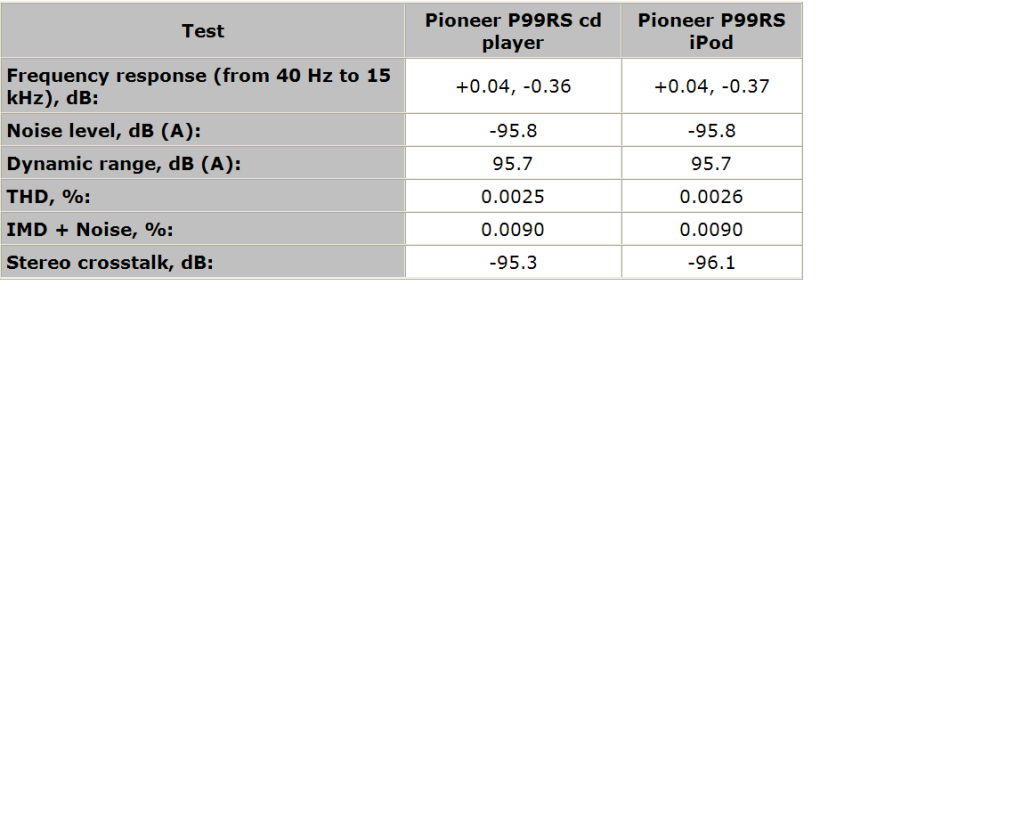 THD:
Noise: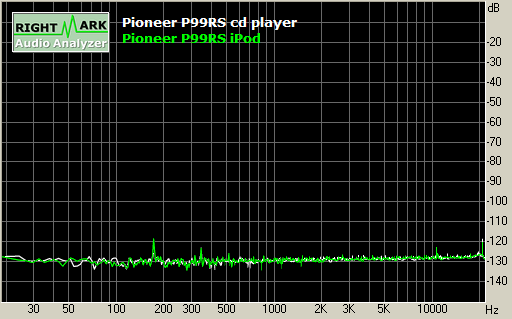 IMD: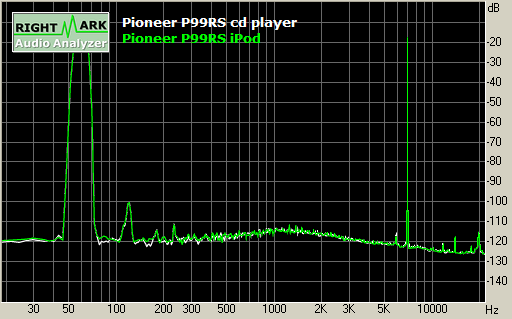 FR:
Dynamic Range:
Cross Talk: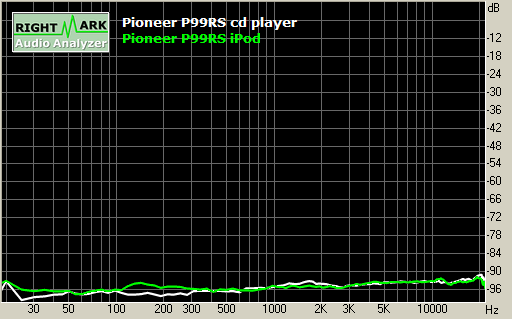 P99 Cross Talk Between it's own channels: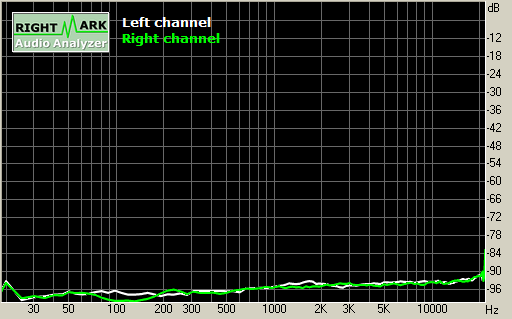 The ipod and cd portions seem to be identical. Looks like this unit indeed bypasses the ipod DAC and uses it's own. Otherwise, I'm not sure I'd expect the results to be so dead on to each other.
Great results overall. If it weren't so dang cumbersome to tune with (at least to me), I'd be all for buying one of these units. That, and they'd have to make it a double din. But, hey, you never know...
No, I haven't listened to it. There's too many variables involved. I've heard plenty of cars with this deck... that's close enough.