Discussion Starter
•
#1
•
First off, let me say that I have never purchased or installed any sound deadening product before.
When I competed before back in the '80s-'90s, there was no such product.
Now fastforward to today.
After two years of being a DIYMA knowledge spongue, I learned of the benefits and proper usage of SD to complete a car audio system.
Everyone has their own opinions as to the approach.
The spectrum ranges from high end specialized products to Home Depot cheap substitutes.
The main driving point for me that was crystal clear was that after removing over 1000 lbs of interior including two separate headliners, I only want to do this once, so choosing the right product is critical.
With this in mind, I chose to go with Alpha Damp.
Alpha Damp had all the features I was looking for including the industry's thickest aluminum backing so after placing an order, in just a few days three boxes of Alpha Damp arrived and my long time coming installation begun.
Up to this thread posting, I have installed 40 sheets (tiles) and can now say it is an awesome product meeting and exceeding my expectations.
I found it easier than expected to work with using only the following three tools:
1-A sturdy urethane roller
2-Metal shears
3-Bottle of Windex/towel
The Windex and a cotton cloth towel are mandatory for a good clean surface.
The shears made cutting through the aluminum a breeze.
The urethane roller makes shaping the cld tile over uneven surfaces or ridges in the panel so much easier to manipulate.
In conclusion, I can't say enough about this product.
I have plans to do installs in my 07 Honda Fit and 02 Honda Odyssey and you can bet that I will be using Alpha Damp. :thumbsup:
In the following pictures and videos, I will demonstrate my experience installing the tiles and the results.
Please feel free to pm me with any questions you might have otherwiase, go to
More sound deadening with less deadener
for more information on Alpha Damp.
Bret
PPI-ART COLLECTOR
My starting point.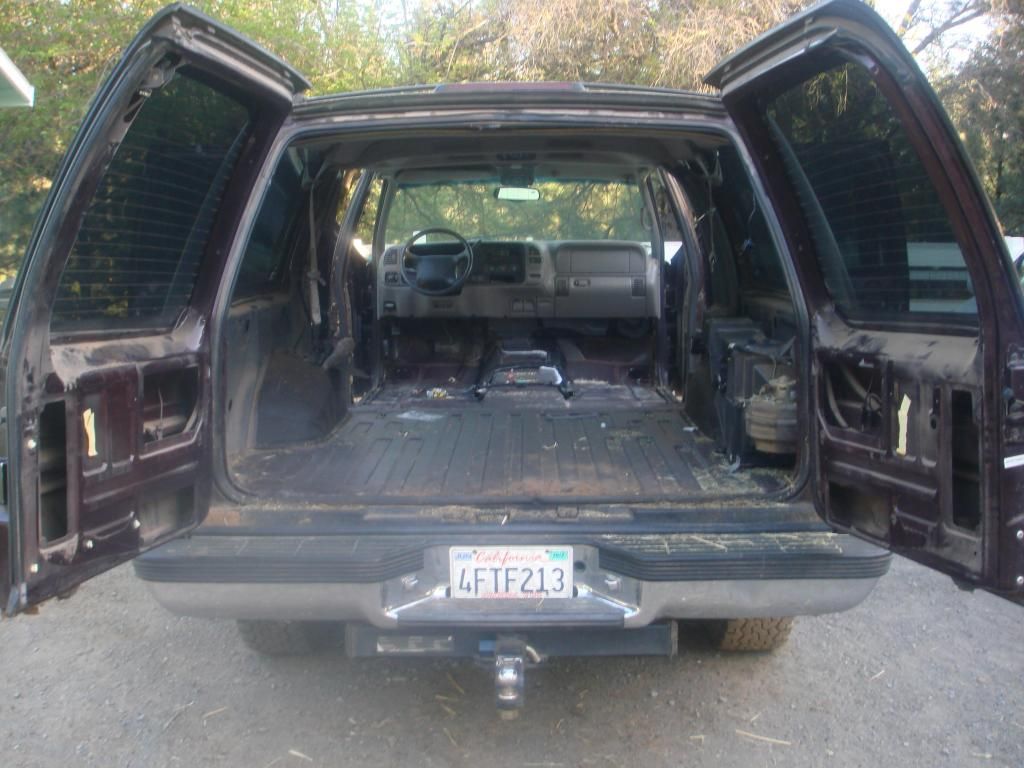 All my interior components removed.
Now you see why I only want to do this once.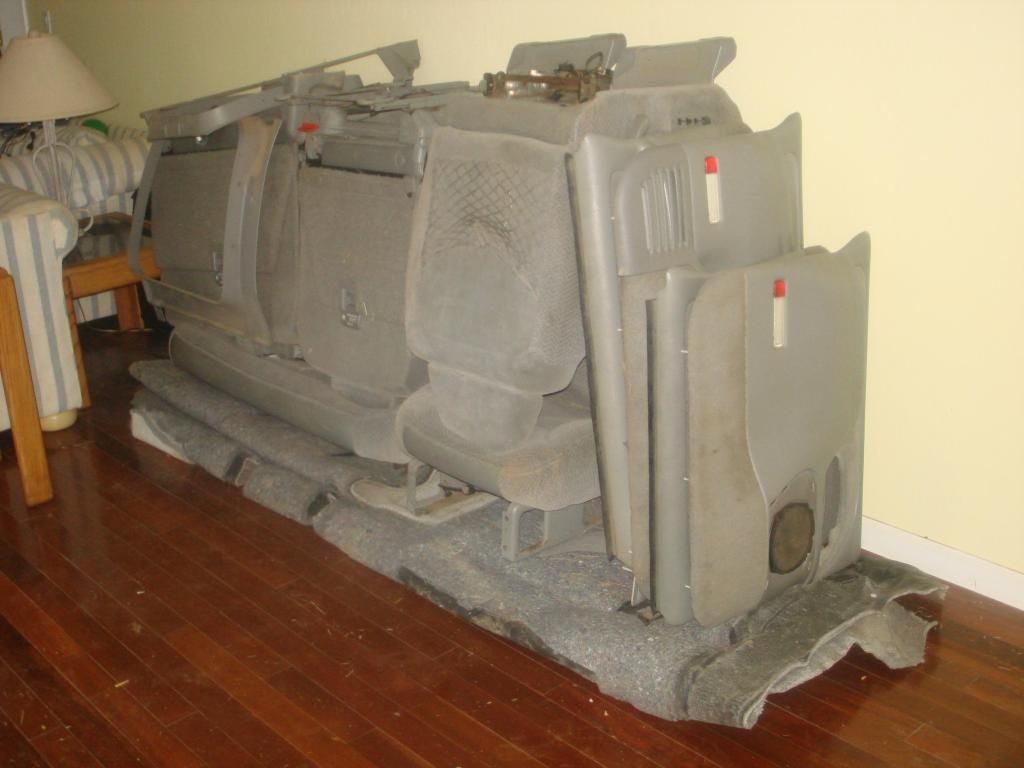 First area to begin with.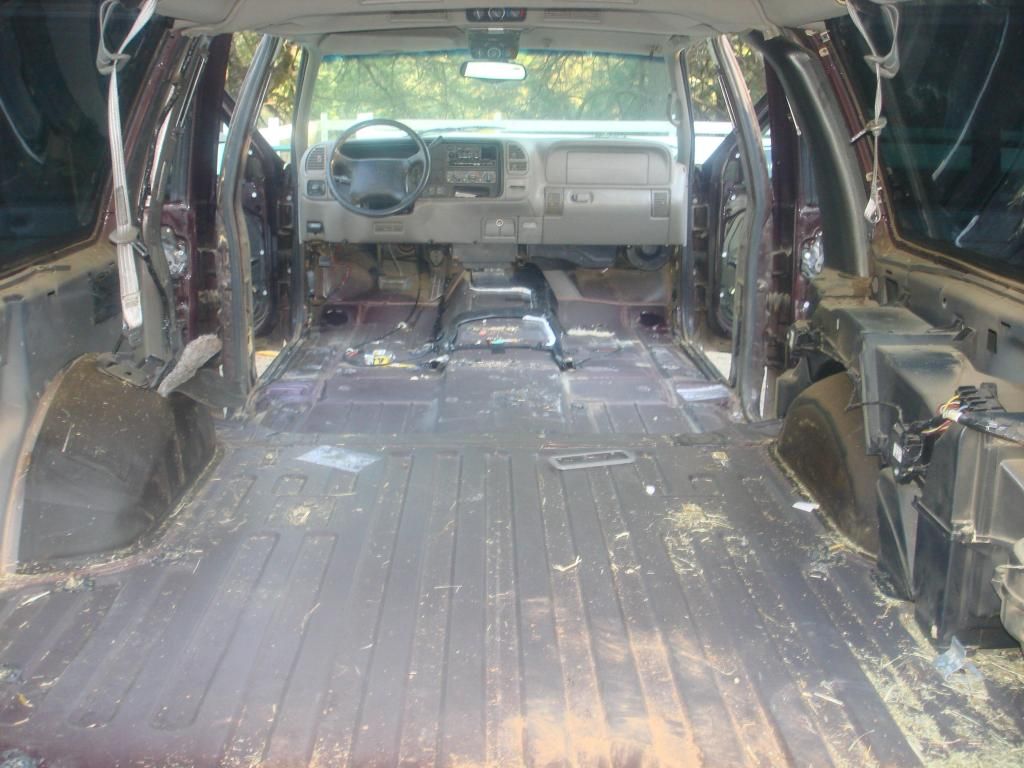 First Alpha Damp tile installed.
Close up of first tile.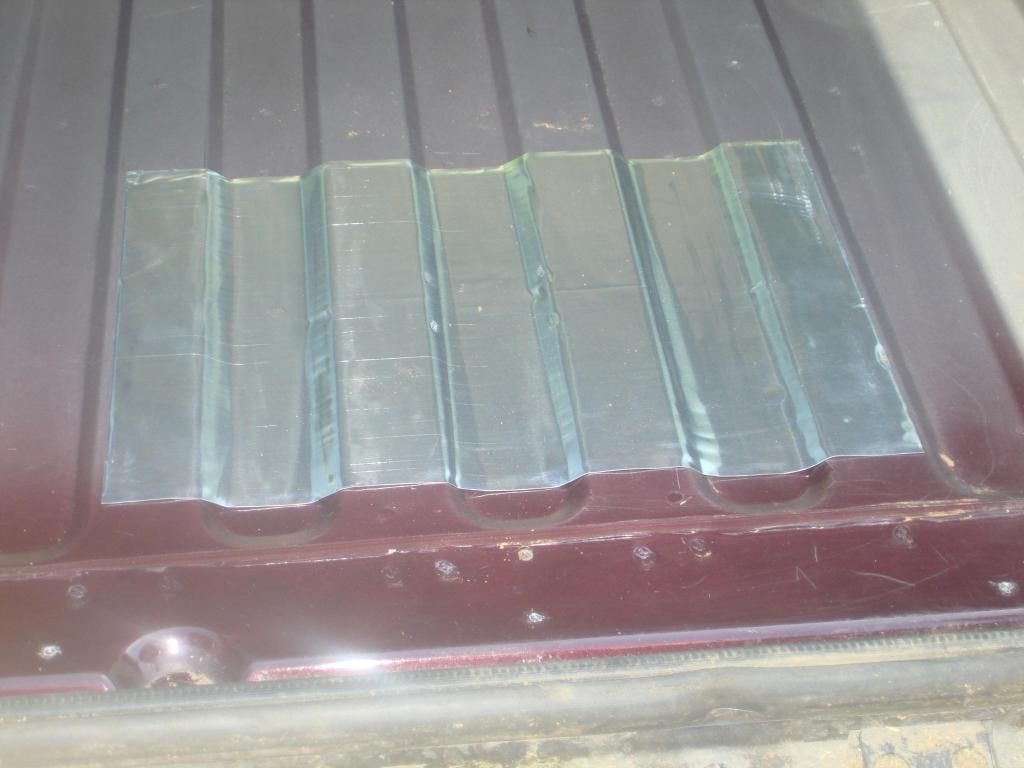 Roller used to perform the install.
More to come.........