Discussion Starter
•
#1
•
I was going to hold off on posting this build untill I had finished the Subaru install, but with all the recent VW builds lately, I couldn't resist!
This is Project 'Towley', my 1958 VW sedan. The car is Australian assembled so it has a few differences from your usual US models, namely RHD and semiphore turn signals.
For those interested, you can check out the resto so far here:
NZ Vee-Dub Nuts • View topic - Towley the Polished Turd - '58 Ragtop
The design criteria for the build is pretty simple. I just want a nice sounding system that remains for the best part hidden, and use as little space as possible. The car will essentially be a daily driver plus be used for as many events as possible. These cars are small at the best of times, so every square inch of useable space is precious!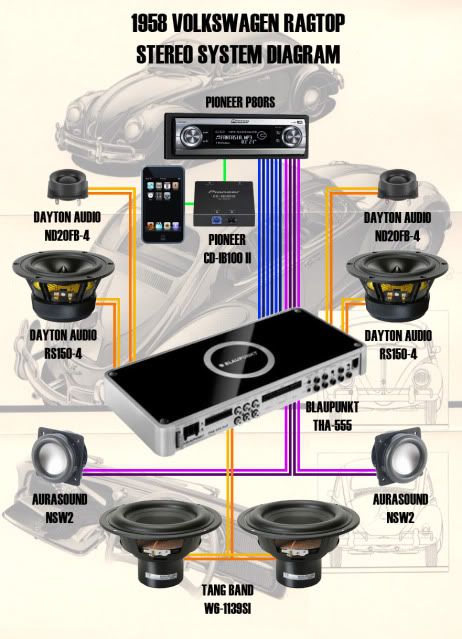 The headunit is to go in the glovebox and the amp under a false floor in the rear lugage space. The Blaupunkt puts out 55w x 4 @ 4Ohm with 250w @ 2ohm on the sub channel. It will eventually get upgraded for something with a bit more grunt, epsecially on the main channels (ideally a JL HD900/5 if I can get one for a good price), but it was cheap and will do for now. The front stage will be in custom made kick panels and the subs are to go in the cubby under the rear seat. I'm still undecided if it's worth using the Whispers as rear fill, but the will going in the rear side panels if they do get used.
First up was upgrading the charging system. The existing cables wern't exactly ideal - 10 gauge from the alt to the starter, then a slight increase in size (6 gauge?) from the starter to the battery. The new cables are Kicker 4 gauge hyperflex, all soldered and crimped then covered in techflex and heatshink.
The existing battery to engine ground cable was up to scratch, so I just cleaned it up and added the new battery terminal along with a new battery to body earth.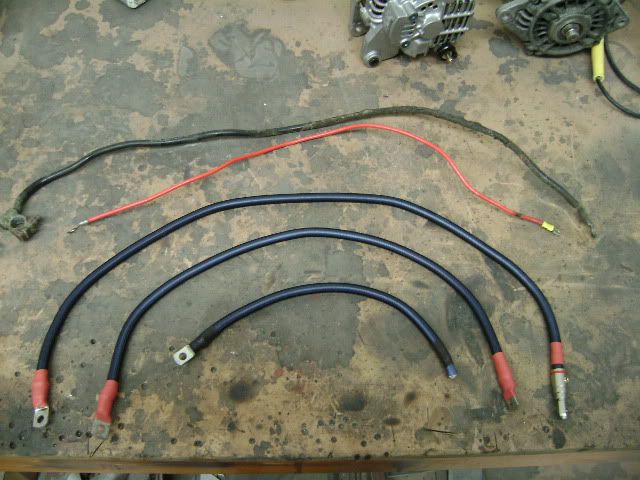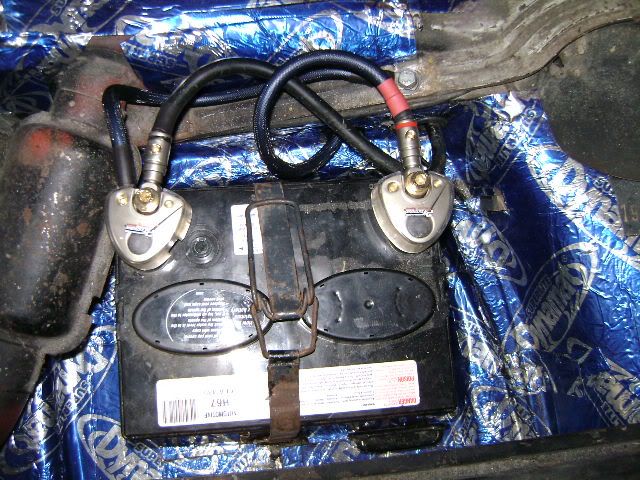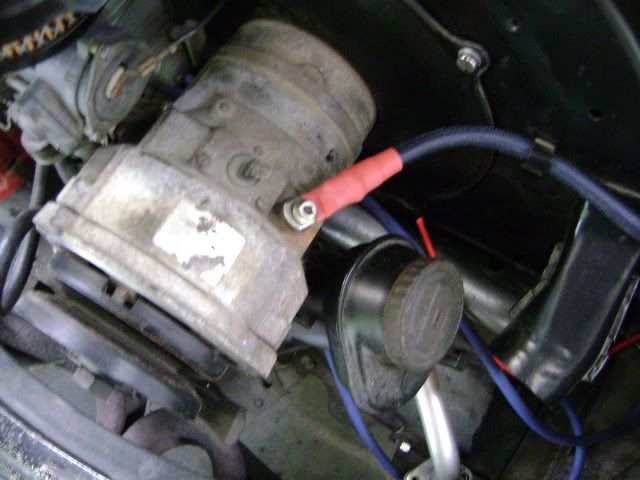 I've got more progress to post, but for now I'm off to the pub to watch New Zealand cane Australia in the Rugby World Cup semi-final.
GO ALL BLACKS!