Discussion Starter
·
#1
·
I recently sprung for the Behringer ECM8000 and the 1/24 version of TruRTA
It's a great tool, but raises some questions for me about how my system is behaving.
Here's the setup, the Behringer plugged into the MicMate stuck in the headrest.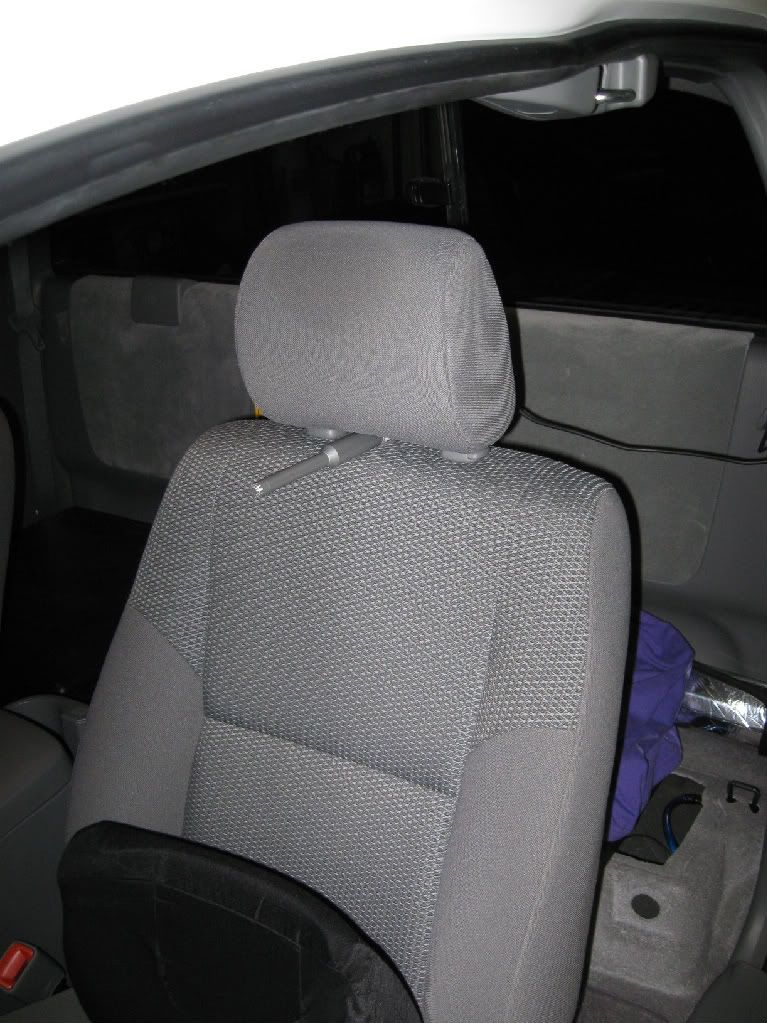 Here's the plot of the right mid only, flat EQ, no TA. The background plot is after smoothing.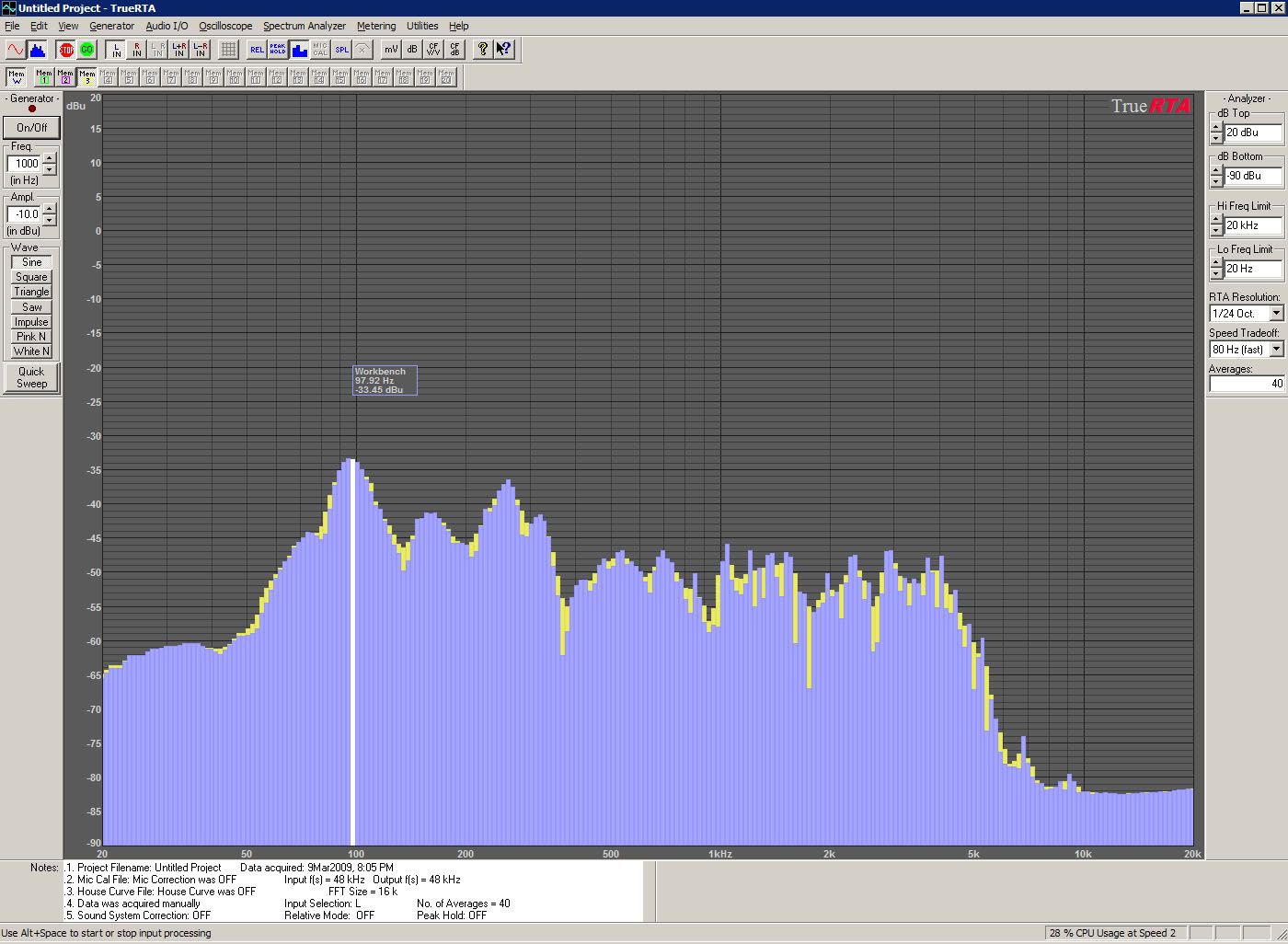 Here's the plot of the left mid only, flat EQ, no TA. The background plot is after smoothing.
Overlayed to see the difference in response, which really isn't
that
terrible I guess...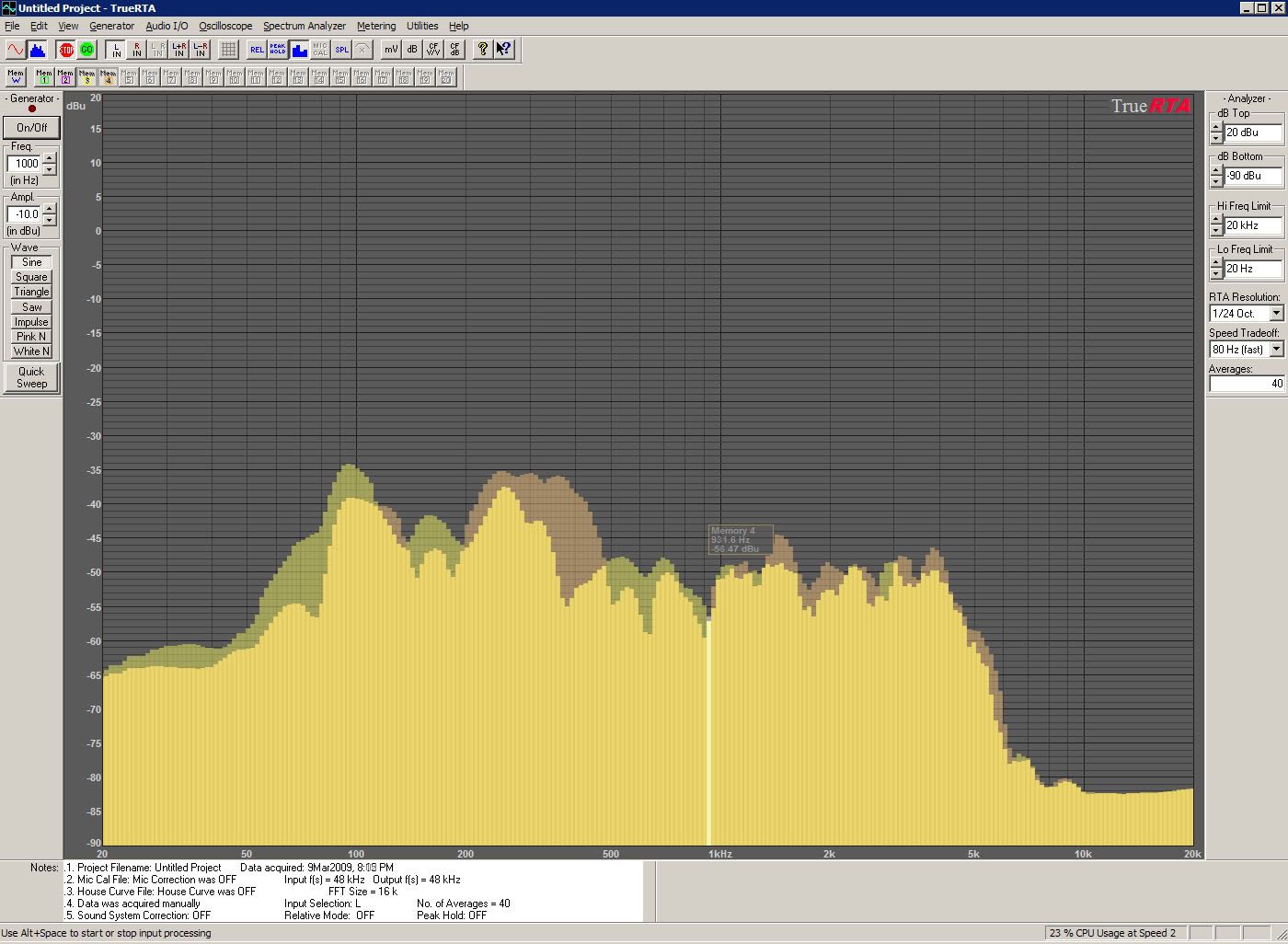 Here's the summed L+R plot, still flat EQ with no TA, background is smoothed.
The huge dip at 200Hz cannot be fixed with the EQ in the 880 because the I think the Q is too wide...it just pulls the whole curve up from 100-300Hz or so. I can't adjust the peaks on either side because those frequencies aren't present in the EQ. TA doesn't do anything to the plots, neither does changing the volume. I've read through
tyroneshoes' excellent thread
and tried some things from that thread to no avail. I have some similar issues ie, pink noise sounds very different from the left to right speakers, summed or not. It's interesting to me that both speakers played alone have similar curves, considering where they're mounted, yet sound so very different.
Is there a guideline like "plus or minus x-dB over x-octaves is audible"? I've done some reading on the equal loudness curve, but I still don't know if the peaks and dips are too narrow (or wide, or deep) to even be heard. I can say the tonality of pink noise of the left is night and day from the right. Frequency sweeps "change sides" multiple times. How does one correlate what the plots show with what's being heard? Sorry if this is a stupid question, but I just can't get my head wrapped around this at all.