DD audio 9110c 10" DVC 4 ohm. power is 800-1500 watts. box size is 1.2 cubes ported. with about 25sq of port tuned around 34hz will work great. it has the platinum carbon fiber cone. single 150oz way underhung magnet. dual spiders i think. its hard to find the specs. there used to be a page on the dd site but i think they deleted it a year ago. i bought this from spy, and the thing sounds amazing. it was powered by an audison lrx5.1 subchannel at 1100 rms, with the gain pretty low. i used it more as a sq sub, but it would still get rather loud on some rap.
its in perfect shape. i dont think there is a scratch on the cone at all, maybe a small scuff on the magnet but thats about all. its got the direct connection leads with crimped 10 ga spade terminals on the ends.
Total Price:
:
$500 OBO. this is super rare, you will not find another one for sale im sure. i dont even know but im sure less then a handful are even around.
Shipping Terms:
:
weight is about 45lb all packaged up in a box crate. its very safe. it has a wood top and bottom and the sub is held in place. i will talk shipping and price with the interested party and give any additional pictures and or info. thanks.... -matt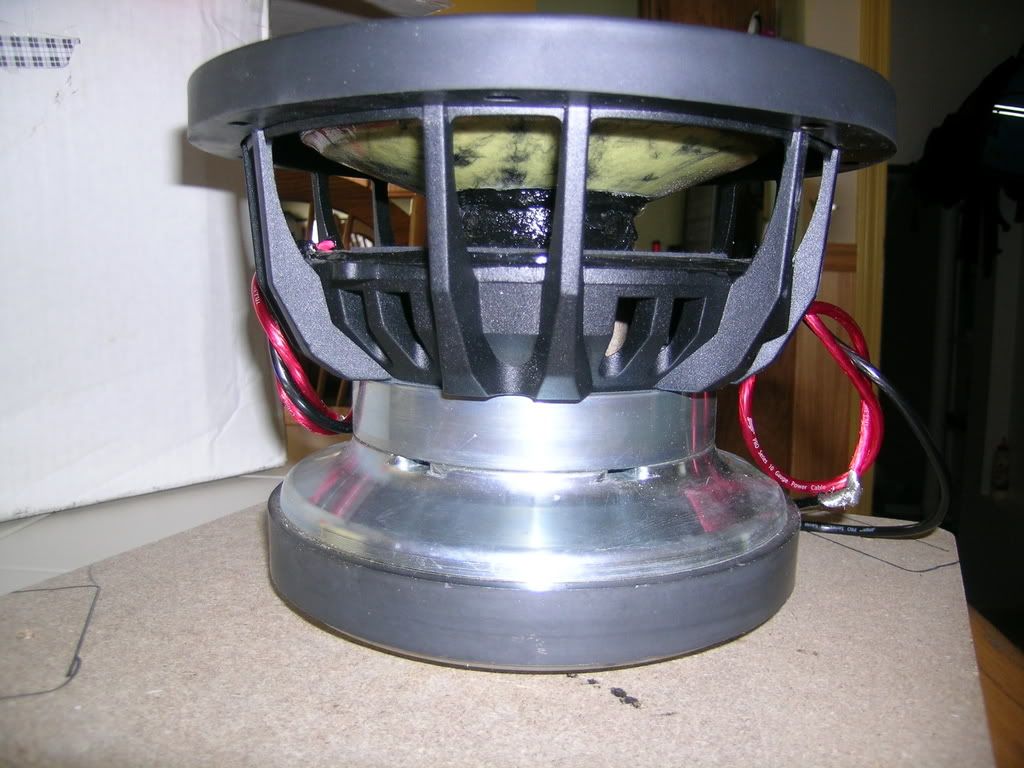 ** DO NOT DELETE ANYTHING BELOW THIS LINE OR THREAD WILL BE DELETED **
------------------------------------------------------------------------------------------
Please be advised, all buyers and sellers are responsible for performing their own due diligence when considering any financial engagement. We recomend that you:

1) Check the
iTrader
feedback of the person you are dealing with on this site, as well as other car audio forums.
2) Ask for a name address and phone number. Call them and verify their info.
3) Valid e-mail address. Correspond before committing.
4) consider using an escrow service to protect yourself.
DO NOT proceed with a deal until you are completely satisfied with the other party.
DIYMobileAudio & Collova Media Inc. is not responsible for the outcome of any transaction on this site and will not moderate on your behalf.