Discussion Starter
·
#1
·
OK, i tried this over at CA.com but i figured you guys might be more interested. I have this old school beauty and i'm looking to either trade it for more power, or sell it outright to do the same. It's in 100% working order (and very underrated), and i'd give it a 9 of 10 on cosmetics, due to a couple paint chips on the "RF" endcap. I only have the one pic ATM, but i can get more if someone is truly interested.
I'd like to trade for an amp that does 2-300wrms x 2 @ 4 ohms, or 4-500wrms x 1 @ 2 ohms. Or if i sell it outright, i'd like to see $100 shipped for it. LMK if you have something i may be interested in.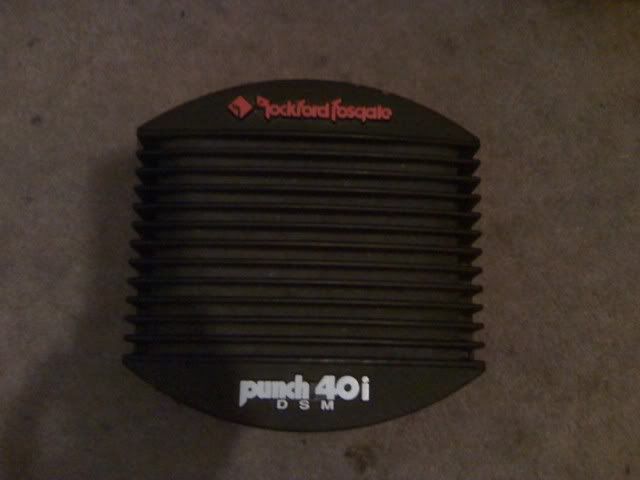 BTW, i'm not on this forum very often, so if i don't respond here, hit me up over on CA.com. jco1385.