Well first I would like to thank all the pro's and weekend warriors that have posted on this forum. I have read and learned an amazing amount to push my very novice skill set up to a novice :laugh:. I have been getting things together for my install coming up and have I few preliminary pics of things still in the build stage. Please give me some incite if something looks out of place or that might cause some head aches later on for me.
Build Specs:
2 rolls of Raammat Bxt sound dampener
10 yards of ensolite sound dampening foam
1 set of Diamond Hex 6.0 components w/ alum tweets going to switch for silk
Avic D3
JL 500/1 amp
JL 300/4 amp
1 Dayton Reference 10" HO sub (still looking to purchase one)
Custom fiberglass door pods
Custom fiberglass sub box
KnuKnoceptz install accessories
Tech Flex wire looming
Non metallic electrical conduit for running 1/0 under the cab
I am sure I am forgetting some stuff but that is the main items. I do plan on upgrading the factory grounds and battery to alt fused link as well.
Roughly half of the install stuff:
Here are the speaker pods in a rough state but will give you an idea of where I am going with them.
Here they are rough fitted in the truck:
The amp board (still in mock up):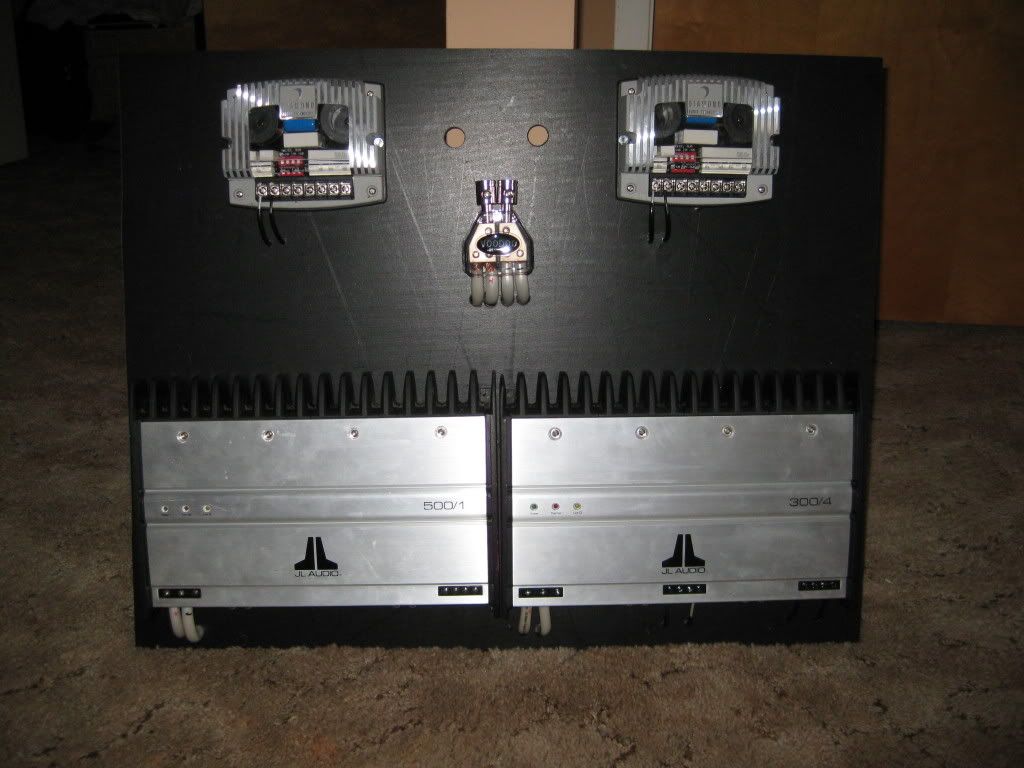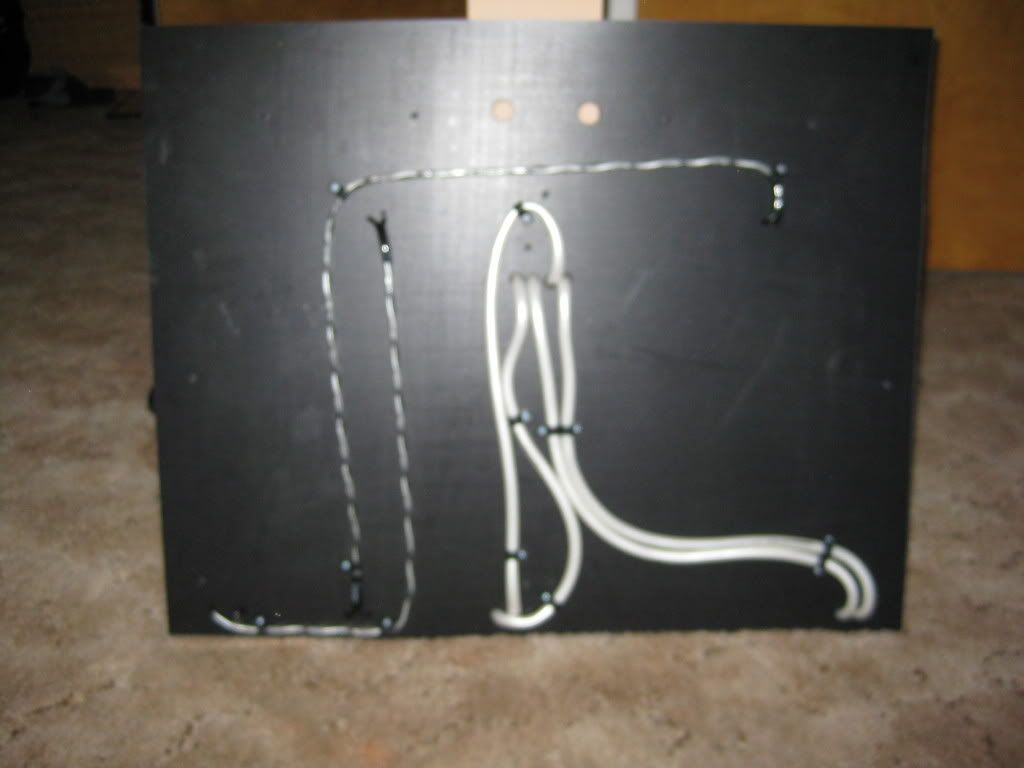 Well that is all I have for right now, again this is not a great install by any means but this is the most involved I have ever been with one of my audio installs and so far I am very proud of what I have acomplished. I give total credit to you guys in this forum for bringing it to the level it is at now. I have plans on tech flexing all wires in the install and will hopefully be doing that this weekend along with running the main 1/0 power run to the back of the cab.
Oh and here is a picture of the truck its going in:
2005 F150 5.4l 3v supercrew lariat
Sorry for the novel I just wanted to portrait some of the knowledge I have learned in the thread.