Product Brand & Model:
no brand, rubber infused box coating
30+ gallons
Condition of all items:
new
Total Price:
:
$55/gallon shipped
$30/ half gallon shipped
1 gallon will do roughly a 5cu ft box inside and out
50-60 sq ft coverage
Shipping Terms:
:
will ship via ups for 1 gal, and most likely usps flat rate for 1/2 gal
will go out within 2 week-days maximum
Additional info:
I am well-known on CACO as slamnride. Here is a link to the F/S thread I have of it on there, as well as my refs.
Car Audio Classifieds
This is not a truck bed liner, it is specifically designed for wood. Bed liner will not withstand box flex without cracking like this will. View the first video to see. This will not completely stop the box from flexing, but it will help.
This was originally made by Ant, the old owner of Second Skin. Before he sold the company, he told me this was not going to be produced, so I bought it from him. I have no formula or way to reproduce it, but the stuff is awesome!
It was designed to go on the box and be flexible to move with the box, as well as to minimally reduce the overall movement of the box. The key thing is that this stuff is badass because you dont have to worry about scratching it. I can hit it with a hammer and it wont come off. I have used it on a few installs, and done some testing with it. I put it in a friends xterra a few months ago because he loads his bike in and out a lot...it still looks brand new.
Essentially, this stuff is practical and useful. It dries black. the 2 ways I have tested it are with a second skin spray gun, and with a foam paint brush. My preferred way is to use the spray gun, but a foam brush works well, too. 2 coatings of each. Mix it before using it!
Pictures:
Foam Brushed on
I have over 30 gallons
my buddy's box-sprayed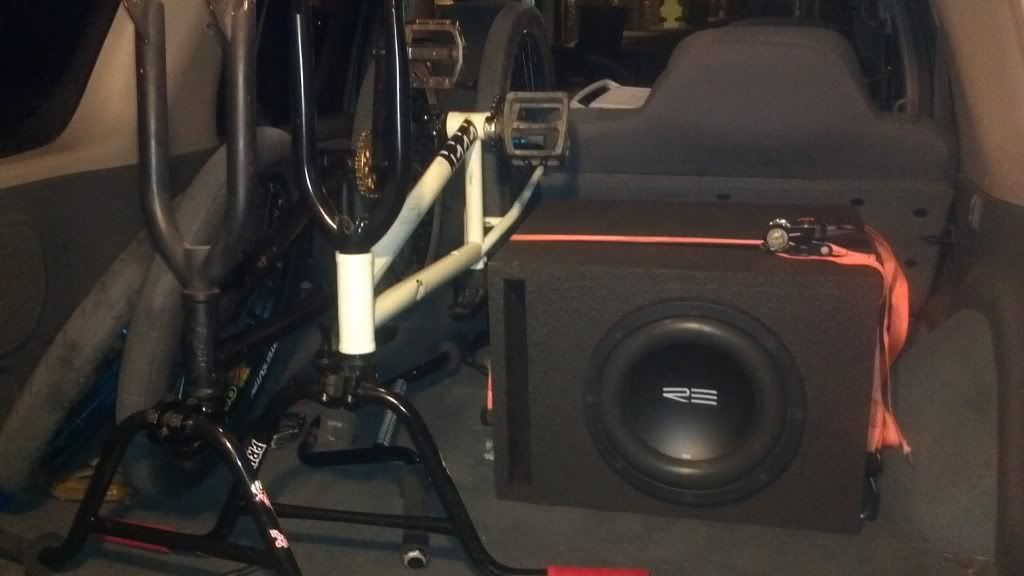 My box-sprayed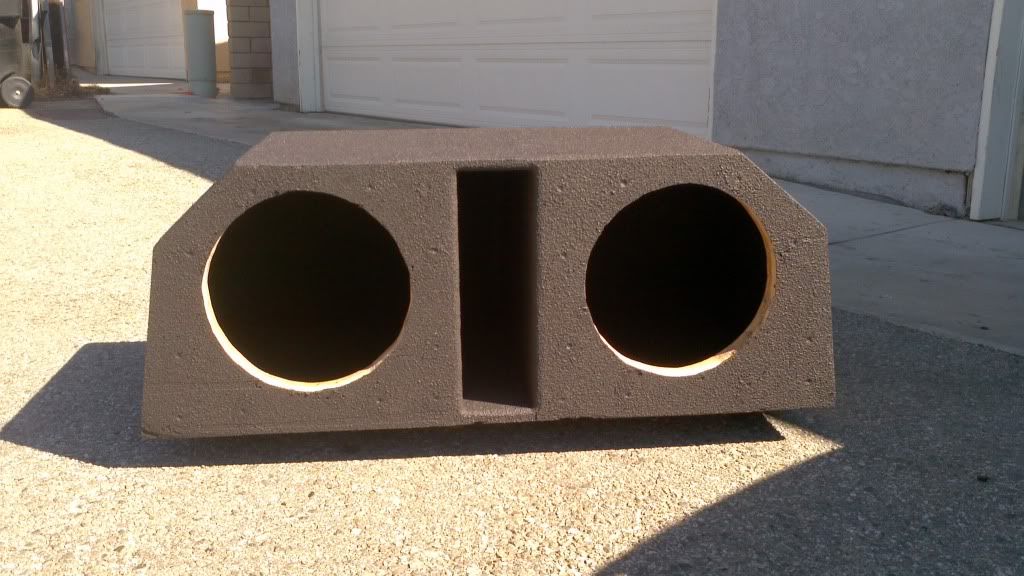 Some colors I came up with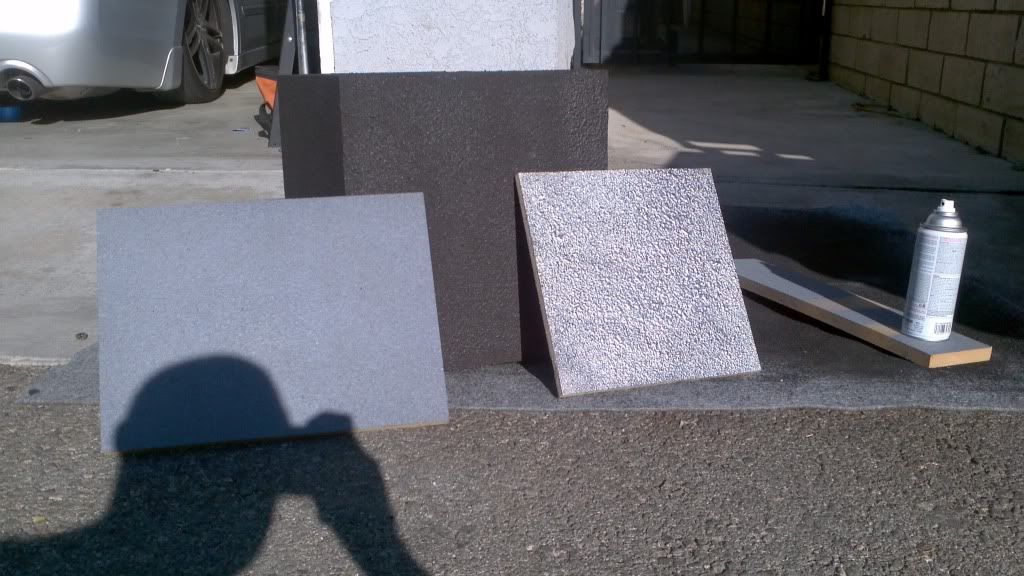 ** DO NOT DELETE ANYTHING BELOW THIS LINE OR THREAD WILL BE DELETED **
------------------------------------------------------------------------------------------
Please be advised, all buyers and sellers are responsible for performing their own due diligence when considering any financial engagement. We recomend that you:

1) Check the
iTrader
feedback of the person you are dealing with on this site, as well as other car audio forums.
2) Ask for a name address and phone number. Call them and verify their info.
3) Valid e-mail address. Correspond before committing.
4) consider using an escrow service to protect yourself.
DO NOT proceed with a deal until you are completely satisfied with the other party.
DIYMobileAudio & Collova Media Inc. is not responsible for the outcome of any transaction on this site and will not moderate on your behalf.