Discussion Starter
•
#1
•
I bought both these drivers to test and use the more appropriate one for my install. I wanted to see how the two compared so I did some testing. I do not have HD data on these, but to be honest, I don't need it. Either driver will be crossed above 3khz where distortion should be a non-issue. Additionally, I fear blowing them testing them at high levels, so I didn't...
I might try to revisit this later using a filter in foobar to generate a bandpassed sweep in order to protect the drivers if I have the time. Until then, FR data is all I have along with some cool polars.
Comparison time...
The following test was done with Dayton's Omnimic system. Thanks to Madisound for the special driver testing pricing!
First off, mfg info:
D2004:
ScanSpeak Illuminator D2004/6020-00 Tweeter: Madisound Speaker Store
R2004:
ScanSpeak Illuminator R2004/6020 Tweeter Small Ring Radiator: Madisound Speaker Store

IMPEDANCE AND T/S:
D2004 Impedance:
R2004 Impedance: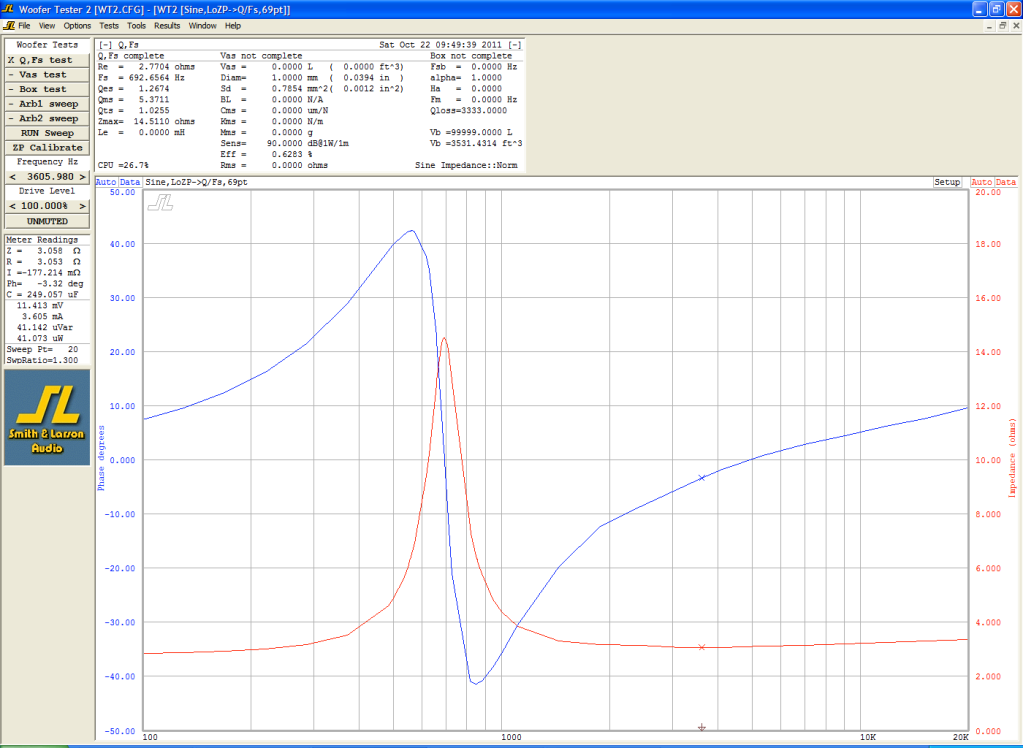 FREQUENCY RESPONSE:
Frequency Response of the D2004 at 0, 30, and 60 degrees: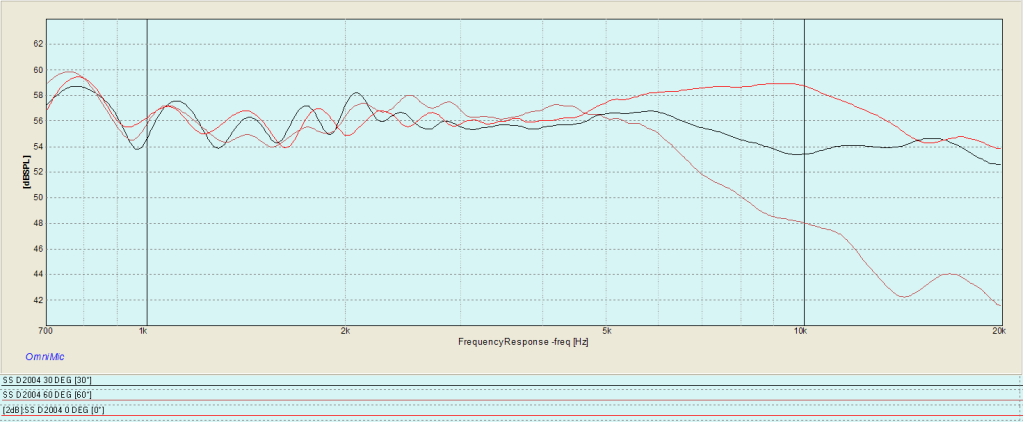 Frequency Response of the R2004 at 0, 30, and 60 degrees: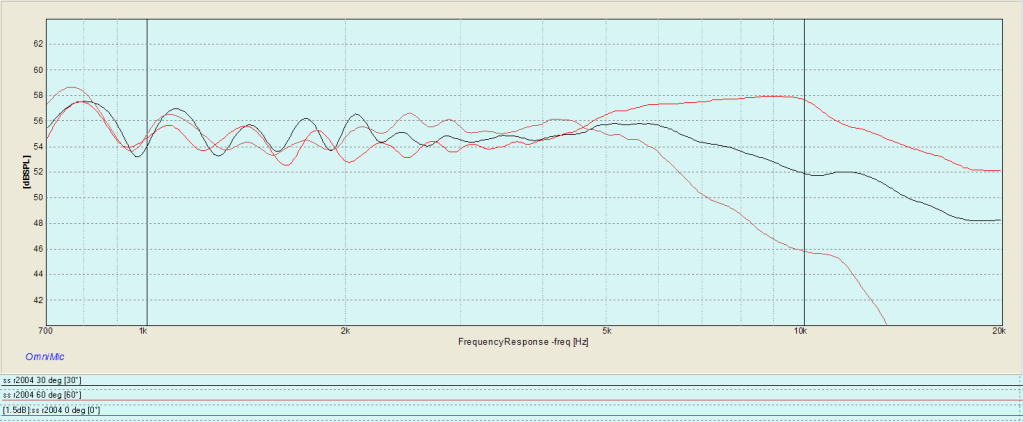 POLARS FROM 0 TO 60 DEGREES:
D2004:
R2004:
COMPARISON IN FREQUENCY RESPONSE BETWEEN D2004 AND R2004:

Note: The Ring Radiator version is less sensitive than the Dome (d2004) by about 1dB, so to make it easy, the RR is always the graph below the top graph.
0 Degrees:



30 Degrees:




60 Degrees:


​