Full report attached as PDF.
First off, thanks to Adam at Madisound for helping me out with the purchase of these. He's been fully supportive of my testing here as opposed to some vendors (who will go unnamed) who have expressed no desire to support the testing. Without Madisound's help, I wouldn't feel as OK with pounding on a set of $600 drivers, which is often needed to get the most accurate data. So, thanks again, Adam.
That said, here we go...
Link to Driver:
Scan-Speak Illuminator 12MU/4731T 4.5" Midrange - 4 ohm: Madisound Speaker Store
Measured T/S Parameters:
Re = 3.3222 ohms
Fs = 73.5976 Hz
Zmax = 55.6352 ohms
Qes = 0.3892
Qms = 6.1291
Qts = 0.3660
Le = 0.1045 mH (at 1 kHz)
Diam = 86.3600 mm ( 3.4000 in )
Sd = 5857.5384 mm^2( 9.0792 in^2)
Vas = 3.9555 L ( 0.1397 ft^3)
BL = 4.7691 N/A
Mms = 5.7625 g
Cms = 811.5327 uM/N
Kms = 1232.2362 N/M
Rms = 0.4348 R mechanical
Efficiency = 0.3807 %
Sensitivity= 87.8233 dB @1W/1m
Sensitivity= 91.6400 dB @2.83Vrms/1m
Klippel Linear Xmax Values:
X Bl @ Bl min=82% 6.1 mm
X C @ C min=75% 5.1 mm
Sample Data: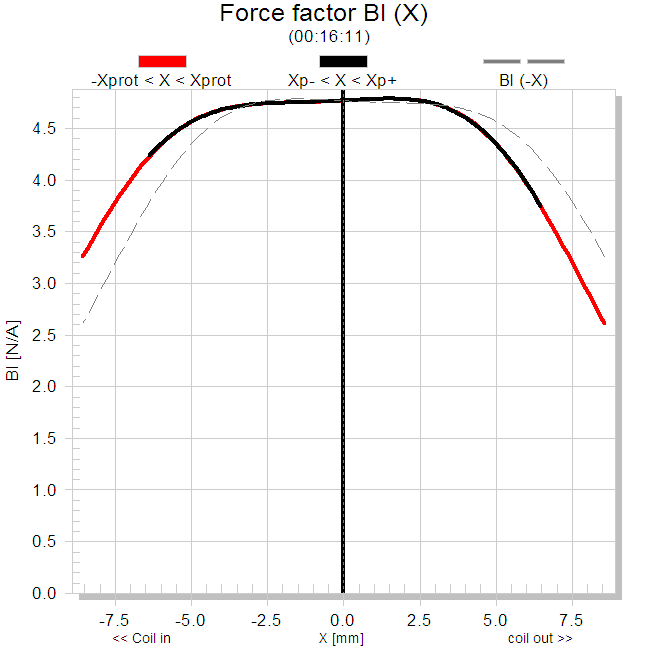 Pictures: