Discussion Starter
·
#1
·
All,
My passion has always been car audio, but I used to like to have a modest home theater setup for enjoying TV and movies. I moved to a new house about a year back, and since that time, I've been 'paralyzed' trying to figure out how to set things up. I have a considerable amount of existing equipment, just no idea how to put it together for the best seating experience.
Quite simply, the fireplace in my new family room is screwing me up.
First a couple of pictures (pardon the 'mess', it's a play room for my son too):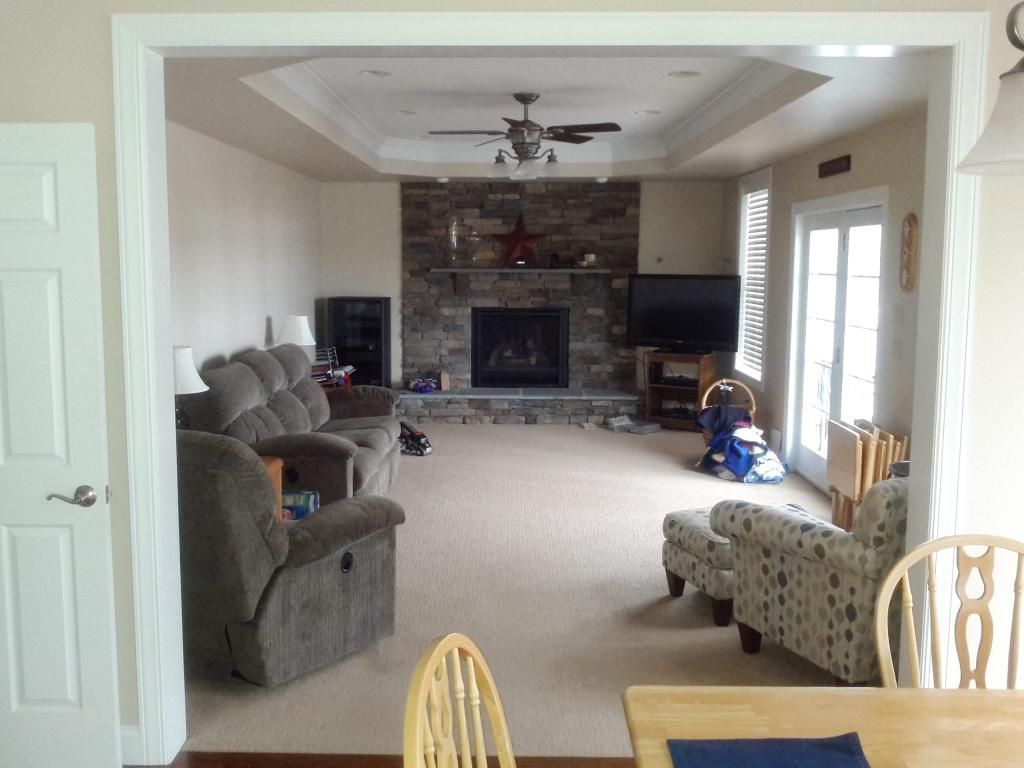 I'd like to keep my existing receiver, Blu-ray player, and Roku; I'm willing to replace my floor-standing and bookshelf home theater speakers with something new. I'd like to use existing furniture (chairs, couches). Definitely need a new, bigger TV. The one that's in there now is a 47", but it's too small to see from the back of the room. Thinking 60+ inches will be needed.
So what would you do? How would you go about getting the optimum home theater experience? Leave the TV in the corner, no matter how odd it looks (a 60" will be quite a bit bigger than the 47 in the picture), and compromise on the speaker placement? Try to center it above the fireplace? Something else???
Looking for some good advice as it's time to get this done...
Thanks!