Discussion Starter
·
#1
·
Hey guys..
Well the weather finally warmed up a couple months ago and I was left with the dilema of trying to finish the Accord, or start and finish a system for my wife. Even though the Accord isn't finished cosmetically, the system itself has been running like a champ so onto the wife's car it is..... You all know the saying right "HAPPY WIFE = HAPPY LIFE
"
So the goals for the system were really pretty straight foward. This is by no means any sort of competition level system. It's just something to provide better performance than what came stock.
I also wanted to use up some of the gear I have had just laying around. As of right now they system is comprised of a Pioneer AVX-H2500BT head unit (the only "new" piece of gear used), one pair of a/d/s/ 345is component speakers running actively off of four channels of an a/d/s/ PH30.2, and finally a single a/d/s/ A12s.2 running bridged of of the final two channels of the PH30.2
We'll start with the boring stuff first I guess
I didn't take too many pics of all the wiring and what not but here are a few anyway: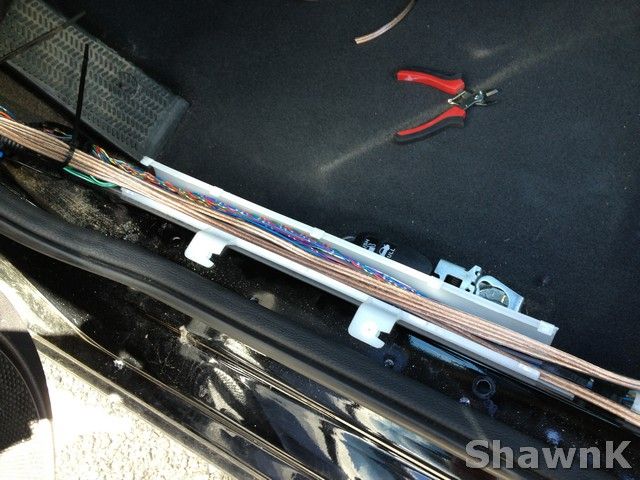 Originally I was going to keep the factory HU in place so here's the remote-lead ralay that I had installed a while back.