Discussion Starter
•
#1
•
Well, as I'm putting together the final pieces of my first build, I guess its about time to start a build thread.
Here's some background:
Vehicle is a 1997 single cab Ford Ranger. When I bought it, it had a pioneer HU, and Infinity speakers (not all of which were working) with a little Alpine amp powering the 4 coaxes. Then my HU got stolen... So I decided I wanted to upgrade if I was going to put anything back in. Well the more equipment reviews I read, the more I found out was involved in C/A....
So my first intention was to just have just "better than most peoples". Then the bug bit me. I had to be mindful of space, given what little of it I have to work with, so that was a driving factor in some of the components I chose. So hours of research later, I have put together what I hope will make me proud for a first timer.
What I have: (keep in mind, budget was a factor in this build, and I know many of you have much nicer equipment. I don't need to know my stuff is lame.)
Electronics
HU- Kenwood eXcelon KDC-X693
CD Changer- Kenwood eXcelon KDC-CX89
Sub Amp- Kenwood KAC-8105D
Midbass Amp- Pioneer GM-3300T
Tweet/Midrange Amp- Kenwood KAC-8405D
Crossover- Lanzar Opti X10
Drivers
Tweeters- Rockford Fosgate Punch
Midrange- Scan-Speak Discovery 15M/4624G
Midbass- Rockford Fosgate Punch
Subbass- Pioneer TS-SW2501S4
Wiring
RCAs- Knu Krystal
Speaker- Knu Karma 12g
Big 3- Knu Kolossus 0g
Batt to dist. block- Knu Kolossus 0g
From dist. block to Kenwoods- Knu Kolossus 4g
To Pioneer- Knu Kolossus 8g
Deadening
CLD- Raammat
CCF- Raam Ensolite
MLV- 2lb.
Other
Q-Form kick panels.
Distrobution blocks, battery terminals, fuse holders and connectors all gold. Might be overkill, but I've found plenty of corrosion in the truck as it is.
Upgrading battery to Diehard Platinum.
Alarm.
Adapter rings for 6x8" door speakers to 6.5" made by me.
"Plugs" for large holes in doors (yet to be made).
Center console from Ford Exploder (have to have
somewhere
to put extra equipment! yet to be installed).
So far, I have only had the time and weather to install some CLD on the outer door skins. I probably have about 50% coverage and I am amazed at the results! I can definitely tell the difference when driving, they don't ring like they used to when I go over bumps in the road, and when closing the doors. I mostly focused on the large flat areas.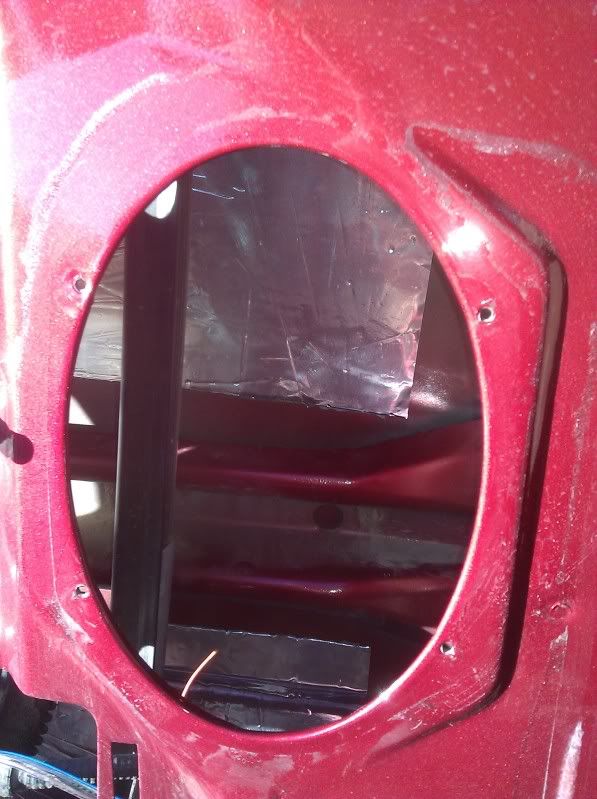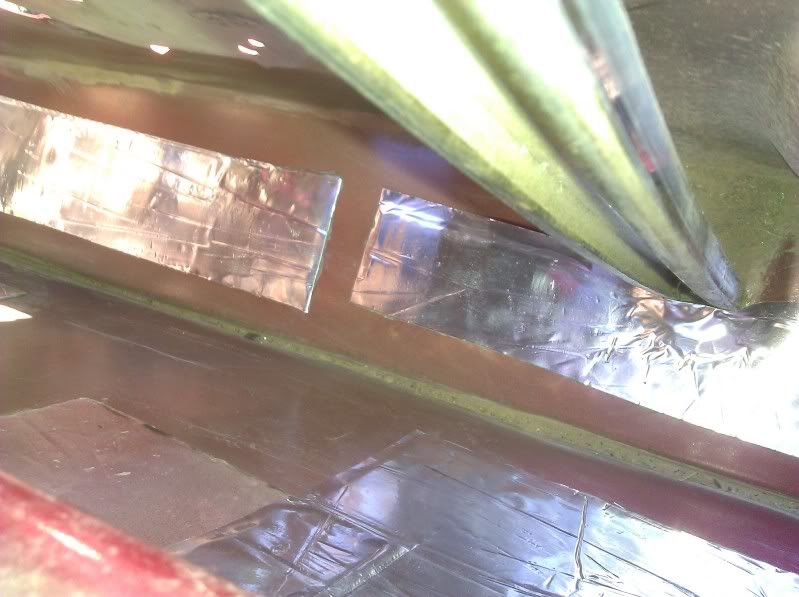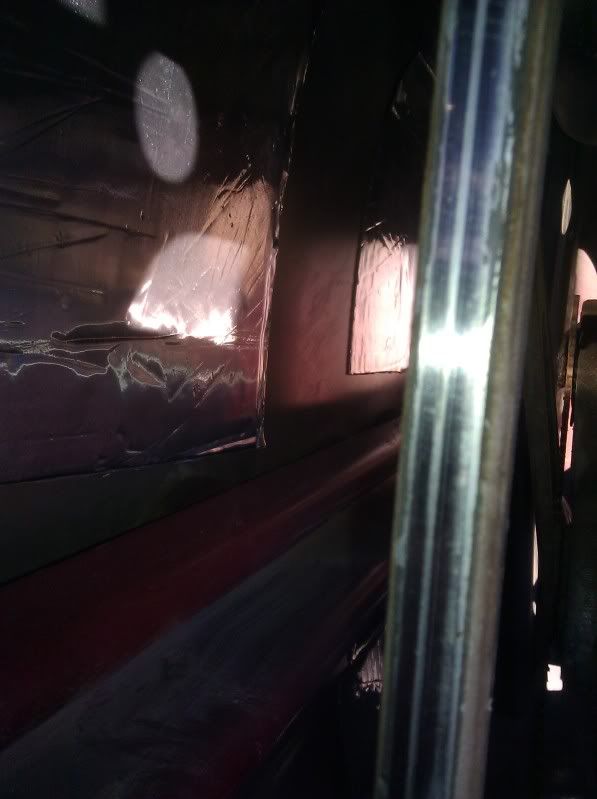 I also made some speaker "back-wave absorbers" today, out of some open cell foam treated with an anti mold spray coating.
They will go behind the midbass drivers in each door. I will also make some to go behind the kicks.
I had a box made also, which I'll get some pictures up of later. Had to be a custom design as I'm sure you can imagine.
The thing I'm having trouble planning is where to set the crossover points and slopes... Maybe some of you can give me some starting points? I've done some reading on it, but am still a bit unclear to what slopes are/do. Xover points I gather depend on my drivers and how they will work together?
All tips and tricks are welcome
Thanks for looking!