SUBJECT:
AO Eyewear, Inc. (American Optical, Est. 1833) "Original Pilot's Sunglasses".
Matte Silver Frame, 57mm lens width, True-Color
Gray
Polarized Lenses, Bayonet Temples, with a soft
AO
"Wings" logo Case and the Original Box (see "More Photos Link).
$155
Lowered to $135 SHIPPED! (Regular retail price on Amazon, etc. is $260)
The ORIGINAL & BEST "Aviator" Sunglasses, developed for American Military Pilots in 1958. Worn by Neil Armstrong. These are the real deal, not knock-offs or fakes.
manufacturer photo shown with green lenses. The sunglasses in my listing have "True-Color Gray" polarized lenses: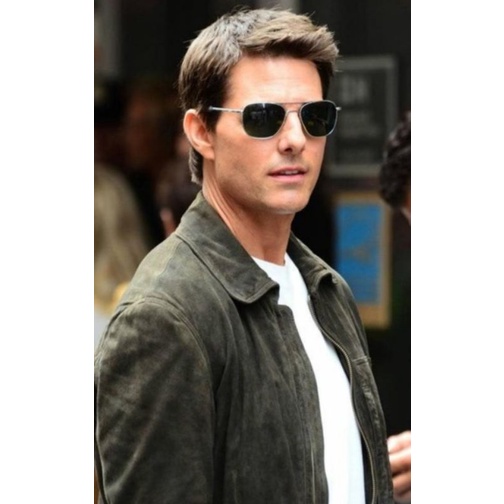 Link:
Amazon.com: AO Original Pilot Sunglasses - Silver - True Color Gray SkyMaster Glass Lenses - Bayonet Temple - Polarized - 57-20-140 : Clothing, Shoes & Jewelry
/
(the rare version I am selling have a Matte Silver Frame + "True-Color" Gray Polarized Lenses, not Green lenses).
ITEM BRAND & MODEL #:

AO Eyewear, Inc. (American Optical, Inc., Est. 1833)
Model # OP57M.BA.TCP
UPC: #
090577321868
(note: this exact sku, model, & UPC # is no longer available)
CONDITION:
10/10, Brand New in Original Box with Case!
PRICE:

$155 Shipped. PayPal payment to a CONFIRMED address within the CONUS only. No Trades.


SHIPPING:
Included. USPS Priority Mail Small Flat Rate Box, Insured with Tracking & Signature Confirmation.
I will ship within 1-2 Business Days after receiving payment.
Sorry, No International Sales or Shipping.
WHAT IS INCLUDED (See Photos):
Brand New AO Original Pilot's Sunglasses
Soft Carry Case with AO "Wings" logo
Warranty Card
Original Box
ADDITIONAL INFORMATION:
Frame Color: Matte Chrome (Silver)
Lens Color: True-Color Gray*
Lens Type: Polarized*
Lens Size: 57mm wide (largest width of this line)
Style: Squared Aviator
Temples: Bayonet (straight)
100% UVA/UVB protection
Anti-reflective backside coating
Oleophobic smudge-resistant coating
Impact-resistant (ANSI Z80.3)
Scratch-resistant material and hardcoat
Distortion-free for optical clarity
From the Manufacturer:
"American Optical's Original Pilot square aviators were first developed in 1958 to meet the unique needs of American military pilots. Then called the FG-58 (flight goggles 1958), they were carefully designed to meet all of the needs of military aviators. The distinctive shape maximized the field of vision while minimizing glare; bayonet temples were designed to eliminate interference with helmets. They soon became much more than military pilot sunglasses. In 1969, they landed on the moon as part of the survival kits of all Apollo astronauts. Still made in the USA from premium global components, still engineered to rigid military specifications, these aviator sunglasses are built to last."
Original Pilot® Sunglasses | American Optical
*NOTE: This combination of the "Matte Chrome" (Matte Silver) frames with the True-Color GRAY Polarized Lenses are no longer available. Currently, you can only order the "Matte Chrome" Silver frames with GREEN lenses. These are rare. They are very light and comfortable, with excellent clarity & contrast. I swear by and wear the same exact sunglasses, just with a different style temple due to the work I do.
PICTURES:
Link to MORE PHOTOS...
bbfoto DIYMA FS Classifieds - PHOTOS - AO Original Pilots Sunglasses
*** Please Contact Me via EMAIL at

bbfoto AT hotmail DOT com



*** SUBJECT: "AO Original Pilots Sunglasses / DIYMA / bbfoto & your user name here"

...or PM for slower response. NO TRADES, sorry.