The
Summer Sale
continues! Please help me clean off my shelves of gear that I will not be able to use!
One Pair of BNIB JBL (LSR) 306P MK II 6.5" + 1" 2-way Active Powered Studio Monitors!

Brand New in Sealed Original Boxes! Purchased Authorized from B&H Photo Video.

These are the updated MK II Versions.
(stock photo from Internet below)
Authorized Internet Price:
$418 per Pair + Tax ($209 for EACH Speaker)
My Price:
$265 + $23 S&H for the PAIR!
(and NO Sales Tax!)
I would love to offer these with Free Shipping, but realistically it is going to cost me ~$50-$60 to ship both of these.
PHOTOS : I am working on posting some photos, but these are Brand New & SEALED in their Original Boxes and I will not be opening them. There are plenty of photos Online. (see links below)
Plug N' Play! These would make an excellent, compact, and simple
Home Audio SQ REFERENCE SYSTEM
in order to compare and judge your car audio system against, or just for excellent SQ for casual listening pleasure in your living room, den, office, or compact bedroom setup.
And they add excellent SQ and Imaging/Soundstage for TV, Movies, & FPS Gaming!
They would also be perfect for music in your Workshop or Garage. JBL even demonstrated that you can poke the soft dome tweeter with your finger without damaging them and they will spring right back!
These are Active Amplified Speakers. Just add your preferred Playback Source and you are up & running!
They work great with a simple & inexpensive
Bluetooth Receiver
for wireless playback from your Smartphone or DAP, or when connected directly to an inexpensive but solid DAC such as the
Topping D10
, etc.
NO TRADES
PAYMENT via PayPal + ~3% and Shipped within the CONUS Only.
NO International Sales or Shipping.
Contact me via PM, but EMAIL will usually get a faster response at:
bbfoto AT hotmail DOT com



SPECS, PHOTOS, & CUSTOMER REVIEWS HERE: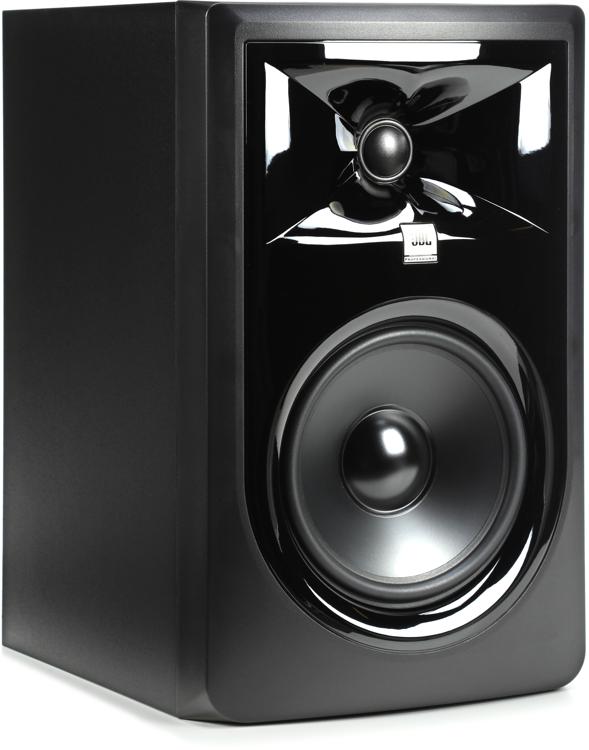 112W Powered 2-way Studio Reference Monitor with 6.5" Woofer, 1" Tweeter, and Magnetic Shielding (each)
www.sweetwater.com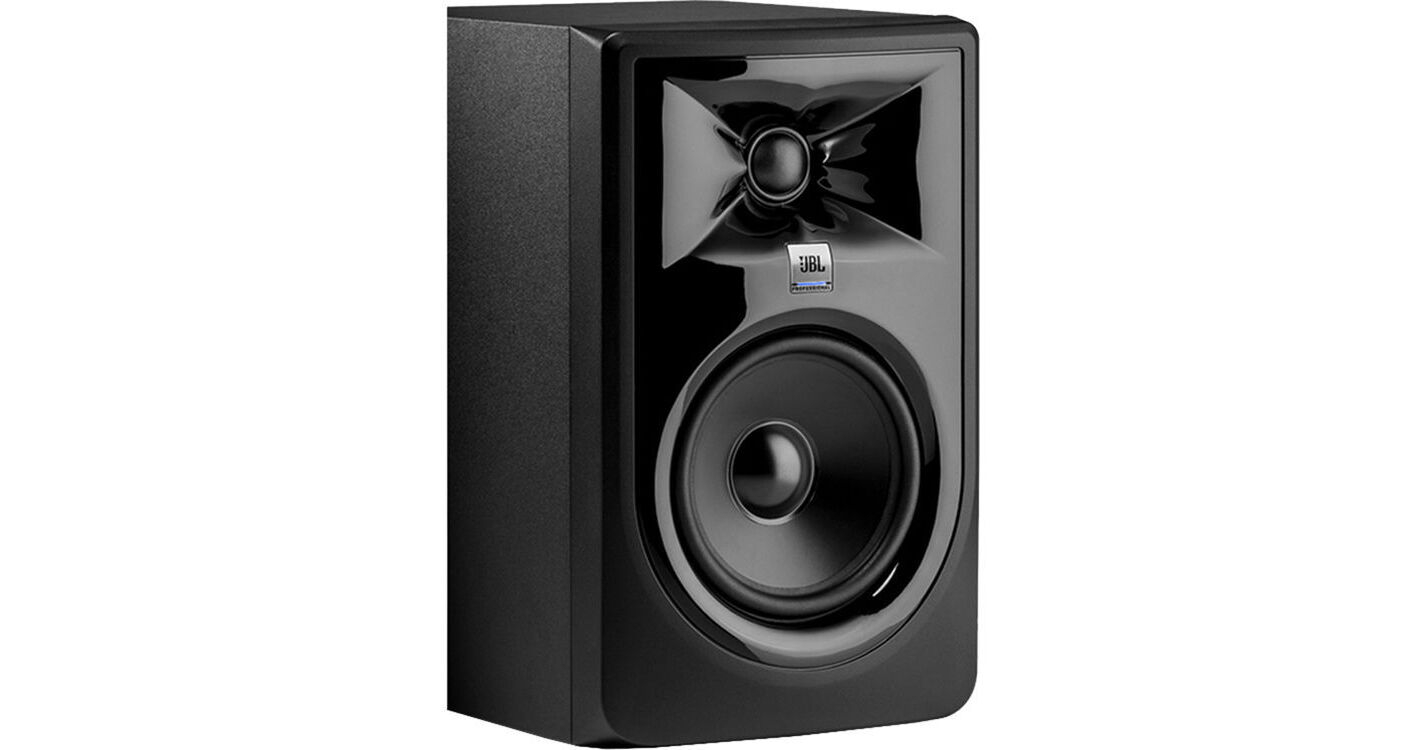 Buy JBL 306P MkII Powered 6.5" Two-Way Studio Monitor featuring Bi-Amplified Powered Reference Monitor, Dual 56W Class-D Amplifiers, Low Frequency Woofer: 6.5", Neodymium Woven-Composite Tweeter: 1", Image Control Waveguide Technology, Balanced XLR and 1/4" TRS Inputs, 3-Position HF Trim Switch...

www.bhphotovideo.com
With the revolutionary JBL Image Control Waveguide and refined transducers, the JBL 306P MkII powered 6" (15.24 cm) two-way studio monitor offers stunning detail, precise imaging, a wide sweet spot and impressive dynamic range that enhances the critical listening capabilities of any modern...
www.jbl.com
TECHNICAL MEASUREMENTS, TEST & REVIEW HERE:
This is a review and detailed measurements of the JBL Professional 306P MKII powered speaker. It is on kind loan from a member and costs US $149 including Prime shipping from Amazon (each). Naturally the 306p has identical look and feel of the rest of the LSR series: Same as the back...
www.audiosciencereview.com
Specifications
| | |
| --- | --- |
| LF Driver | 165mm (6.5") |
| HF DRIVER SIZE | 25mm (1") |
| HF DRIVER TYPE | Soft dome |
| Crossover | 1425Hz 4th order acoustic Linkwitz-Riley |
| OK FOR USE NEAR MAGNETICALLY SENSITIVE EQUIPMENT | |
| INPUT SENSITIVITY (-10dBV INPUT) | 92dB / 1m |
| Power Configuration | Bi-amplified |
| HF DRIVER POWER AMP | 56W, Class-D |
| LF Driver Power Handling | 56W, Class D |
| Frequency Response (±3 dB) | 47Hz – 20kHz |
| Frequency Range (-10dB) | 39Hz – 24kHz |
| LOW FREQUENCY EXTENSION (-10dB) | 39Hz |
| Maximum Continuous SPL | 92dB |
| Maximum Peak SPL | 110dB |
| MAXIMUM PEAK INPUT LEVEL (-10dBV / +4dBu) | +6dBV / +20.3dBu |
| SYSTEM DISTORTION CRITERIA | <10% THD at maximum output with full compressor / limiter engagement |
| ELECTRICAL DISTORTION CRITERIA | 0.2% THD @ 1kHz / 2.83VRMS output; <1% THD @ 1kHz, full rated output |
| Signal to Noise Ratio | 75dBA (A-Weighted), 70dBr (unweighted), relative to 2.83VRMS output |
| Coverage Angle | 120° x 90° |
| Input Connectors | 1 x XLR female, 1 x TRS female, balanced |
| HF TRIM CONTROL | -2dB, 0dB, +2dB |
| BOUNDARY EQ | LF Shelf @ 50Hz: -3dB, -1.5dB, 0dB |
| AC INPUT VOLTAGE | 100 – 240VAC (±10%), 50 / 60Hz |
| Enclosure | Ported |
| ENCLOSURE CONSTRUCTION | 15mm MDF |
| ENCLOSURE FINISH | Matte black PVC |
| BAFFLE CONSTRUCTION | Injection-molded structural ABS |
| CABINET DIMENSIONS (H x W x D) | 361 x 224 x 282mm (14.2" x 8.8" x 11.1") |
| DISPLAY CARTON (H x W x D) | 408 x 285 x 328mm (16.1" x 11.2" x 12.9") |
| SHIPPING CARTON (H x W x D) | 418 x 292 x 338mm (16.5" x 11.5" x 13.3") |
| Net Weight | 6.1 kg (13.42 lbs) |
| SHIPPING GROSS WEIGHT | 7.25 kg (15.95 lbs) |