Discussion Starter
·
#1
·
Well, its been a while since i have made a thread, most likely because I suck at taking pictures as you will discover. I had to build 3 boxes today, so pictures were not really my priority.
First one is for a 15" BL with 2 4 in aeros out of birch.
I have a router but i forgot to cut the hole before glueing the side and with the recessed side the jasper jig would have been difficult, so i free handed them with a jig saw so they are not perfect.
There is also a window brace inside the box, no pictures of that. Here it is finished and carpeted.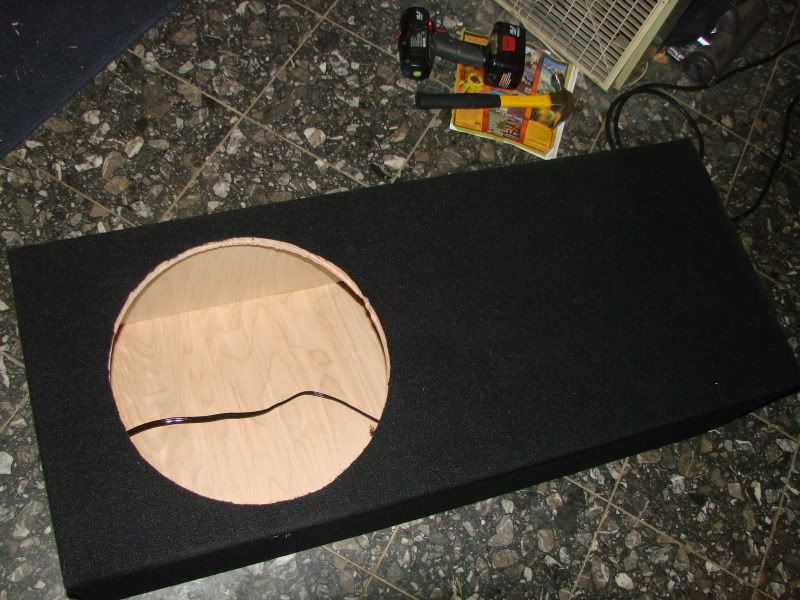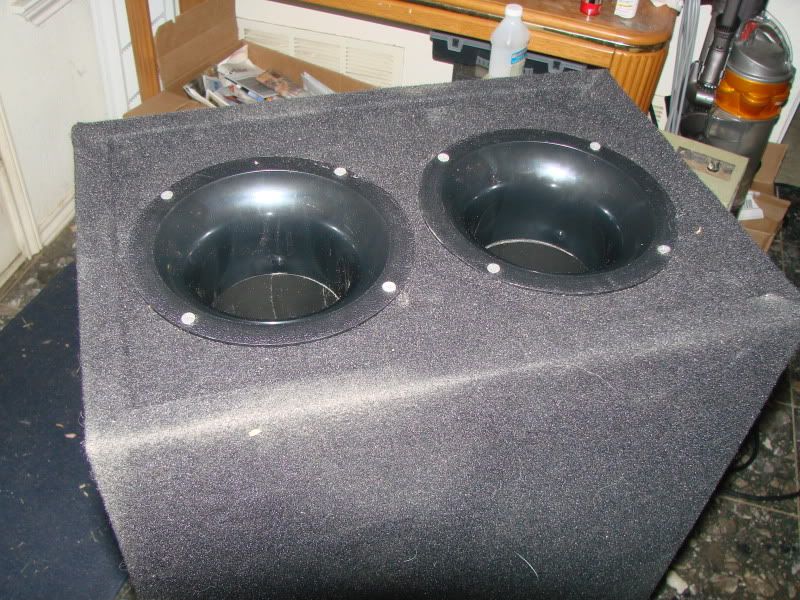 Next is for a newer mustang, wanted to keep as much trunk space as possible so this wedges in the back of the trunk. Its for 2 p1's 1.88 cubes tuned to 30 hz
Dont have the aero ports in yet so im stuck here.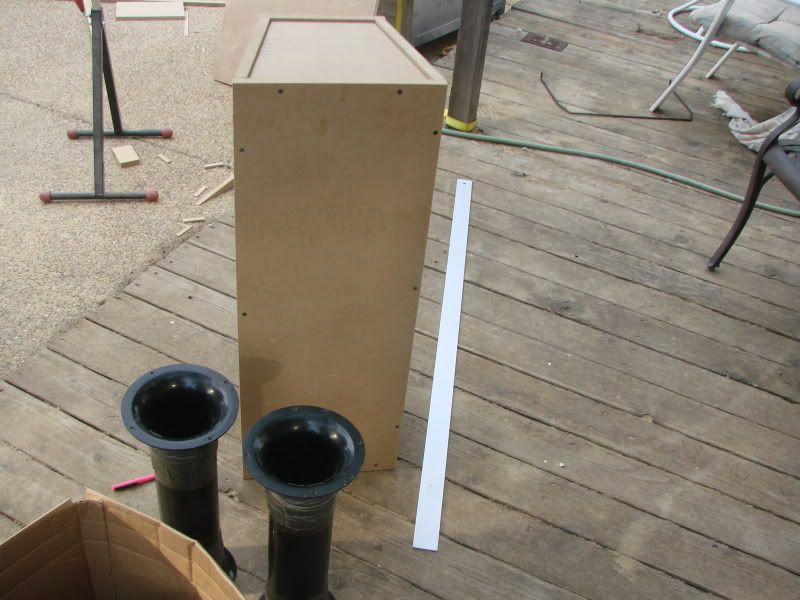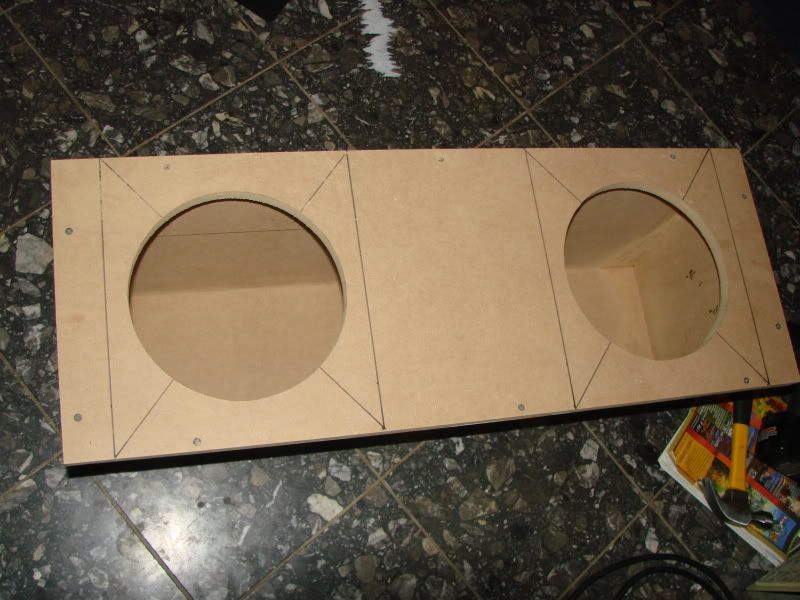 Next is a box for a 13w7, 3.88 cubes tuned to 22 hz :crazy: with a kerfed port everyone loves so much. The overhang is intentional this is going to a fully built trunk of a cobalt im doing and has a beauty plate that will cover it, but it still has a point.
Its going to be black suede with a gloss white port.
Port just primed, need to sand some spots, as well as sand off some extra glue.
The 4 screws you see are for the double baffle behind the kerf.