Discussion Starter
·
#1
·
Hi folks, I'm new to this whole DIY audio hobby. Long thread
Well the specs
Headunit Kenwood Excelon KDC-X492
Speakers Rainbow CMX 265 Kick compo set
Amp - Sundown SAX-100.2 CLASS A/B 2 CHANNEL
Alright - All power wires are connected to fuses, and negative grounded.
speaker wires were solder to flanged spades and covered with heat shrinks.
Hooked it all up and drove around with volume set to 19, and no settings on amp for 5 months. Played different music and no problems
Recently I wanted to continue with the project.
I was working on a test tone with 0 dB 256 kbps 1kHz MP3 file.
I started with HU and stop at 33( max is 35) and it sounded good. I notice the light bulb in the crossover grew brighter and remain bright at volume 33.
I then went to amp and had help from my brother. On this Amp there is only a "0.2v - 6v adjustable input sensitivity." There is no knob marked "gain." I spoke with Sundown and was told that this is also a gain.
My brother played the MP3 file, and I began to increase the knob gently while listening to the sound.The sound grew louder. I started from dead left zero turning clockwise and reached the middle. I still had another half way more to go but I stopped.
My brother notice smoke rising from the woofers but he wasn't sure about the tweeters. I turned everything off and shut off the power. removed speaker wires and heat shrink. Nothing.
I then unscrewed the woofers and observed the wires. Nothing. I then observed behind the cone, and Nothing. I then observed the contact area, the positive and the negative terminal, Nothing out of the ordinary. I then smelled it and it was the same burning smell. The contact area is surrounded by some kind of plastic.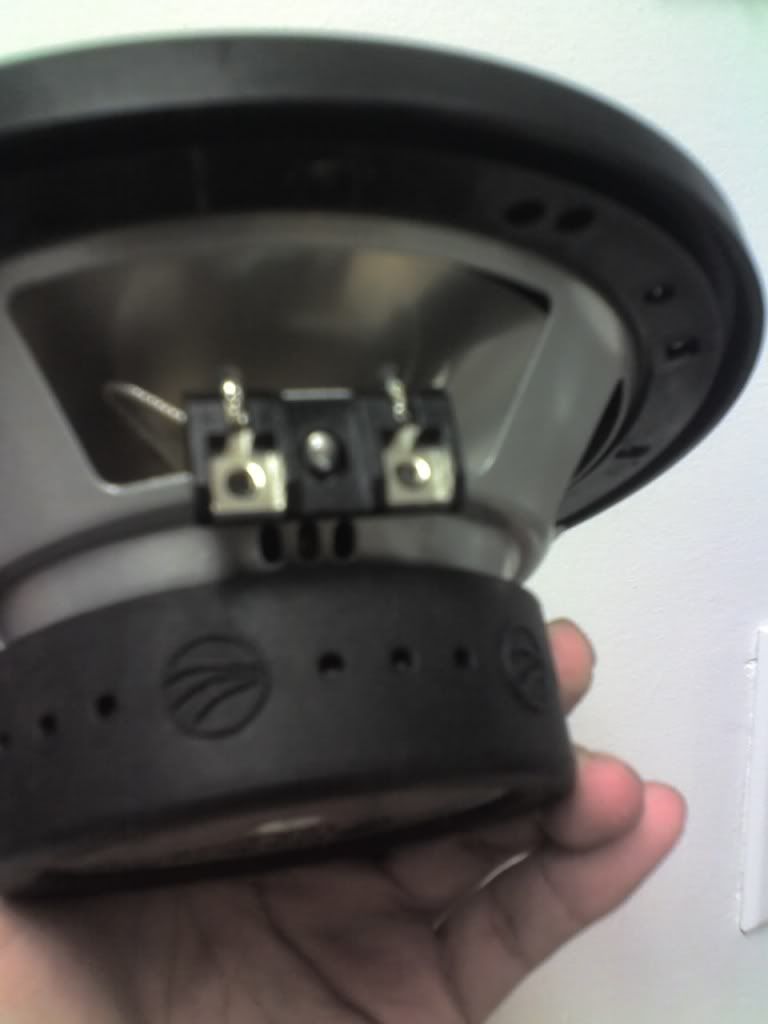 I do know the Flanged spades fit really tight when i screwed them on. They are touching the plastic wall.
Any ideas what I am doing wrong?