Discussion Starter
·
#1
·
This is my review of the SSA DCON 12" dual 4Ω VC subwoofer. No names have been changed because there is no innocence in the realm of audio testing. There is only the truth.
For any review to be worth its weight in gildings, one must prove their own worth. I have been involved in car audio for 8 years, home audio for the same, and pro-audio for about 12 years. I have perfect pitch. I scored a 100% on a hearing test one week prior to this test, my score of 100/100 was only achieved by one other person at that center. And we all know, none of that really means anything, so let's get to the review.
---Appearance---
Opening the box revealed custom foam inserts glued to the box to hold the subwoofer in optimal shipping condition without being wasteful, honestly this is a very great thing in my opinion. Too many companies throw tons of padding and random objects in a box in hope to absorb shock and impact to their product, but SSA took a logical and smart approach. I live in Seattle, we care about this kind of thing. Obviously, the sub was received in optimal condition.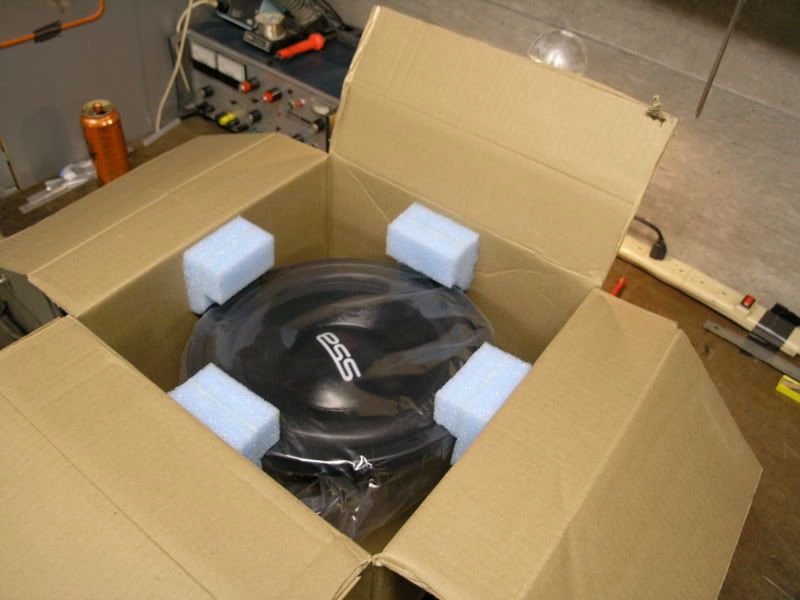 Once I took the bag off of the subwoofer there was one thing that I immediately noticed, "wet look." Yes, vintage 80's gimmicky-stylish shininess from the cone of the black pressed speaker. I laughed a little to myself; it was a good laugh. I've never understood why people wanted their speakers to double as mirrors, but this ebony gloss stirred memories of early childhood audio.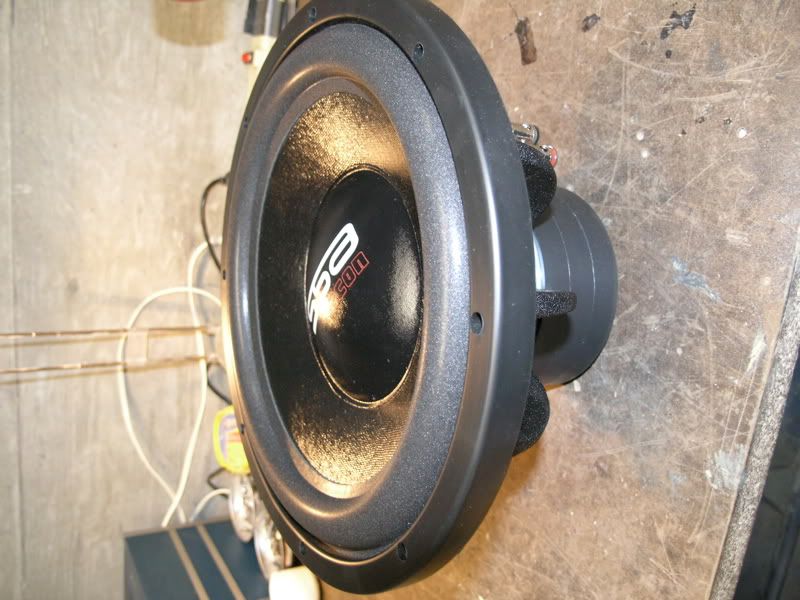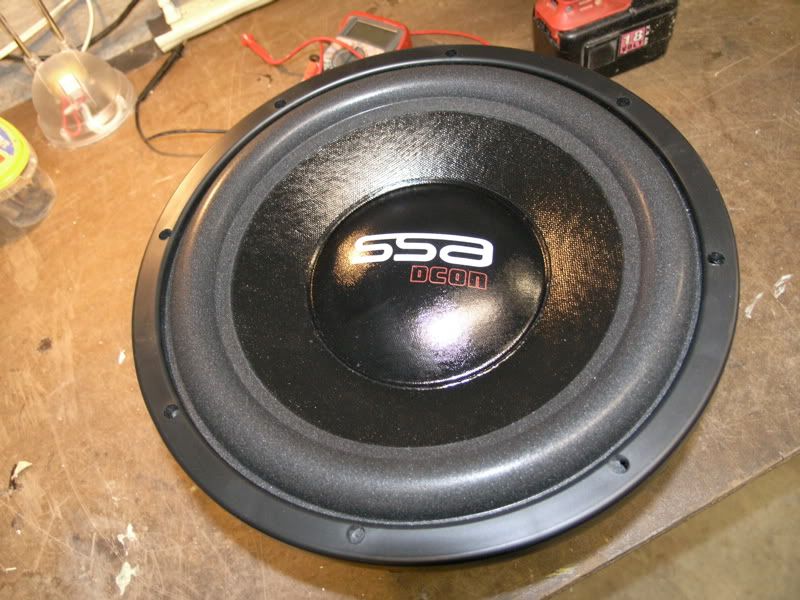 The sub appears balanced, the magnet, surround, basket, everything appears in good proportion. A heavy black-coated metal basket and durable spring loaded terminals inspire confidence in this being a well built product. The magnet is a little longer than I would have expected and smaller in diameter, not that it means anything on the positive or negative except that it is a little unusual; which to me is often a positive.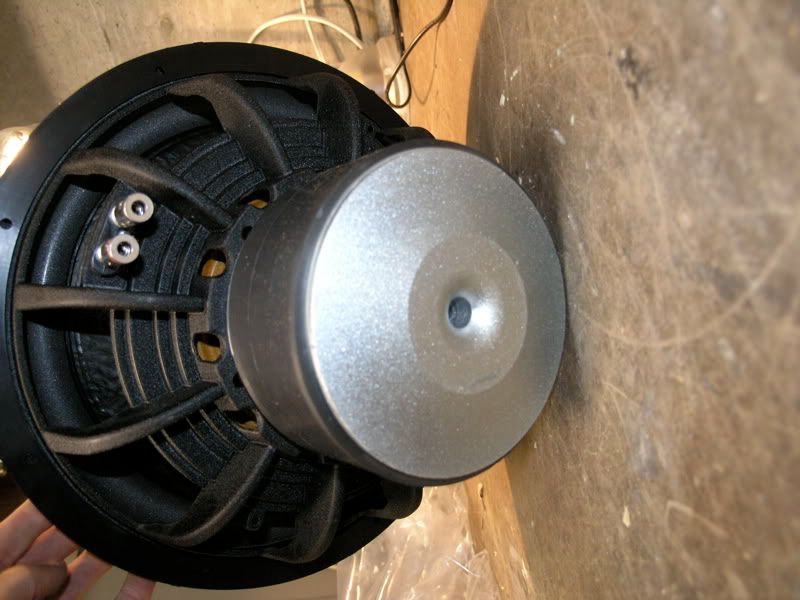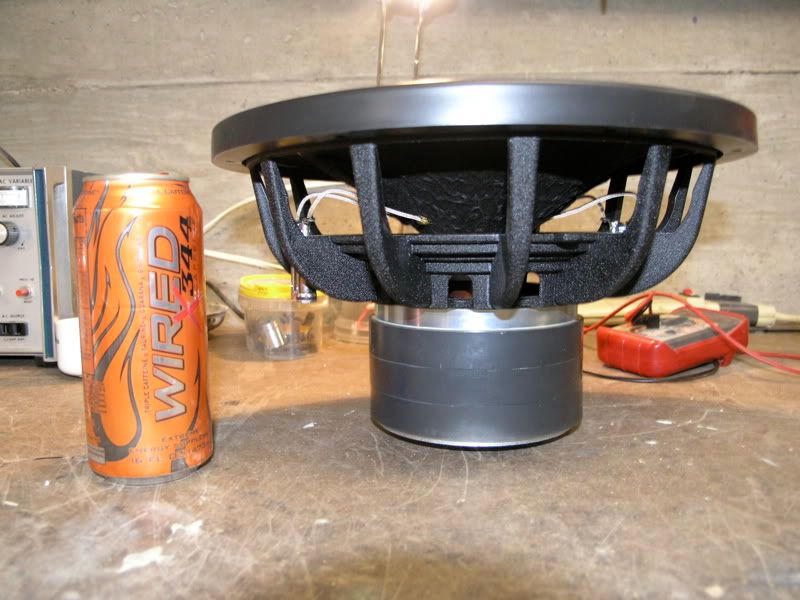 ---Installing it into the box---
Ok, so I'm going to drop another product on anyone that hasn't used it. This is a driver bit with a sleeve. Irwin makes mine. There are 2 advantages to driving screws to with this driver: 1. It holds the screw in place so it doesn't fall off. 2. It holds the bit onto the screw so you will NEVER slip off the screw and impale your speaker.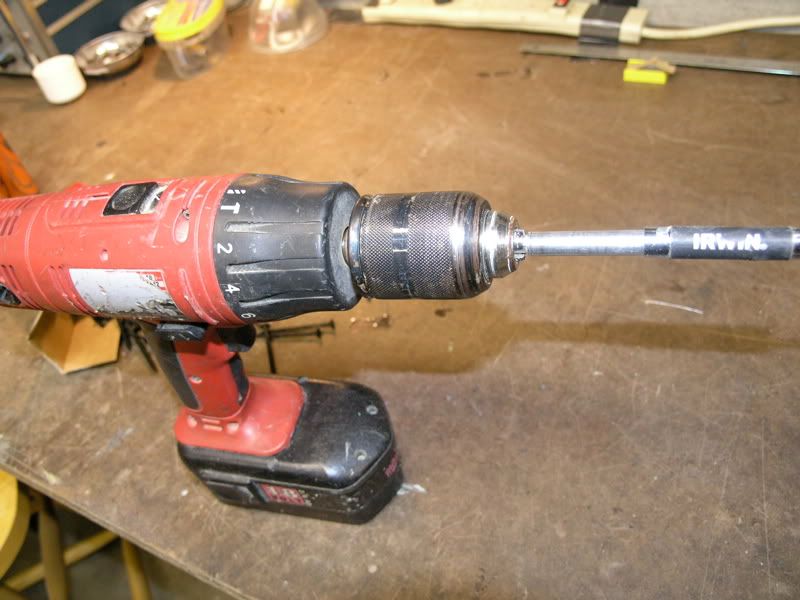 About 6 years ago my friend's father who is a professional woodworker creating amazing canoes and drift-boats said he wanted to make us a box. The result was a geometrically perfect 1.2 cu. ft. box for a 12" subwoofer, with a total of about 60 countersunk screws, "Just in case". It has been installed in over 8 vehicles and still stands proud, and is now our "magical test box". The DCON was installed to run at 4Ω.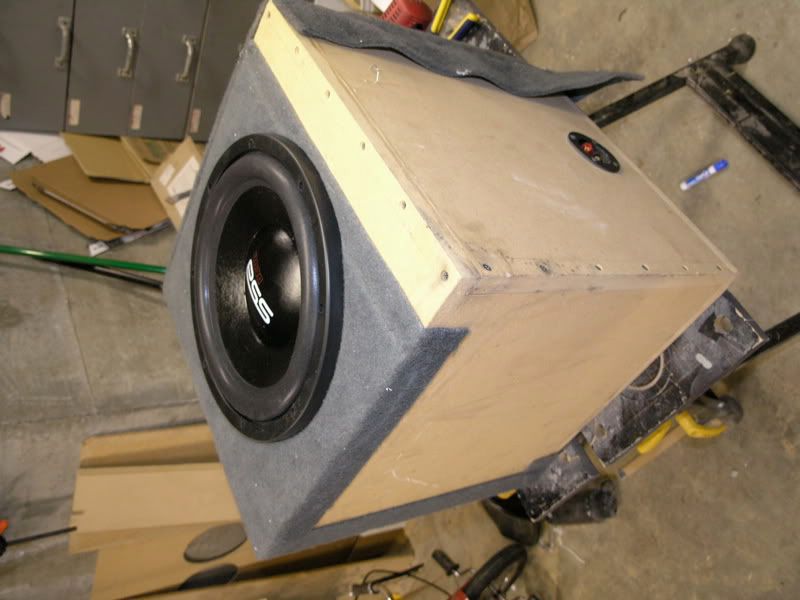 ---Subwoofer meets PT cruiser—
The best place for a subwoofer in a PT cruiser is oddly in the rear seat firing up at the ceiling, so that's where it was placed. Providing the juice to the DCON was a JL 1000/1…so there was no hinting of being underpowered. Lets get to the music.
---Tunez---
Now you may notice, I spelled tunes with a Z, that is because this sub got me a little excited, an aural arousal unsuspected in nature making me spell with an unnecessary style of replacement. Since it can "only" handle 300w, I was not expecting to be very excited with this subwoofer in any manner; I was wrong. Enter my testing CD :
1. Fever – Jeanne Bryson – Focal JMLab disc 1
2. Requim Dies Irae –Guiseppe Verdi – Focal JMLac disc 1
3. Ba Bump –The Black Eyed Peas – Monkey Business
1. Fever – This track was chosen for it's acoustic standup bass that makes poor quality subwoofers sound squished and separated from the rest of the system. I tested it first at an average listening volume at which you'd use with other people in the car. Yes. I can hear the notes, I can hear the "acoustic tone" of the standup bass, I can feel the impact of the pluck. This track has seen many subs in the same box and same placement of the DCON, none have hit with so much accuracy AND thump as the DCON. It blended very, very well into the rest of my system, even the paper cone did not argue with the metal cones of my 8" Daytons up front.
2. Requim Dies Irae – Low and loose tympanis rock the lows of this song with large bass drums intertwined throughout. When a good subwoofer keeps up with the slight pitch inconsistencies of the acoustic drums, it is a glorious moment. Not many subs have been able to accurately reproduce the drums, but once again the DCON was able to. So I challenged it. The volume knob went up and the DCON kept up without a sweat. I'm not sure how many watts I was feeding it, but there was some serious air movement hitting very low Fq's without a strain.
3. Ba Bump – Hey, you have to mix it up right? Ba Bump by the Black eyed pease is VERY WELL PRODUCED AND RECORDE, also it has hidden test tones throughout the song which are a gift to those with a system in their vehicle. Towards the end of the song these tones overlap with kicks and other instruments which causes many subs to create a gumbo of tones. The DCON was honestly one of the best subs I've heard on this song, it was crisp, sharp, tonally perfect, but provided me with some physical thumping that you need on tracks like this.
My first thought after hearing this sub is, "I want to test an Icon really bad." I'm afraid many people will be turned away from this subwoofer because of its 300w RMS power handling, but they will be wrong in whatever causes the assumption that it will not perform as wanted. With the subs I've tested, the DCON lies between the DIYMA and the SiMag. The DIYMA produces unbelievably accurate tones and blending abilities, but lacks the thump that hip-hop and so much modern music needs. The DCON has more tonal presence than the SiMag, but cannot handle as much power. In my opinion, the DCON was a pleasure to test and will become eventually the subwoofer for my 1963 beetle build.