Discussion Starter
•
#1
•
Hey there.
being one of several guys to get these things - i am first and foremost, flattered that i get the opportunity to do this.
so, before we even judge the product based on its physical merits - i would like to say that Jacob (the owner at sundown), is one hell of a guy and really must stand behind his product to put 20 of these (or so) out into the world for review. I merely
replied to his thread asking for testers
, and then speakers were at my house. I have not been paid for this, i dont even know if i have to send these speakers back to him haha. whatever the case, +1 for having real life beta testers for a product. very cool.
SO - onto the first impressions.
unboxing video -
sundown audio sd-2 8 subwoofer unboxing - YouTube
i noticed three boxes. its a little overkill - but at 34 pounds for two of them - the packaging was awesome.
shipping update said:

Department number: SD-2_8D4_x2_For_Review
Service type: FedEx Home Delivery
Packaging type: Package
Number of pieces: 1
Weight: 34.00 lb.
also, notice that the baskets on these things are not standard off the shelf (OTS) parts. from what i understand, jacob has been custom tooling a lot of his parts - and that alone is impressive.
the suspension was way stiffer than i had expected for a 300w driver, and it looks like there is quite a bit of excursion. personally, i prefer cone area over excursion - and at best a combination of both - but if these things act similar to the SD8V2 (see image below) that i had previously installed in a friends car - i have a good idea of the performance!
SD8v2 D4 pictured here that i installed in my friends 2012 ford focus hatchback.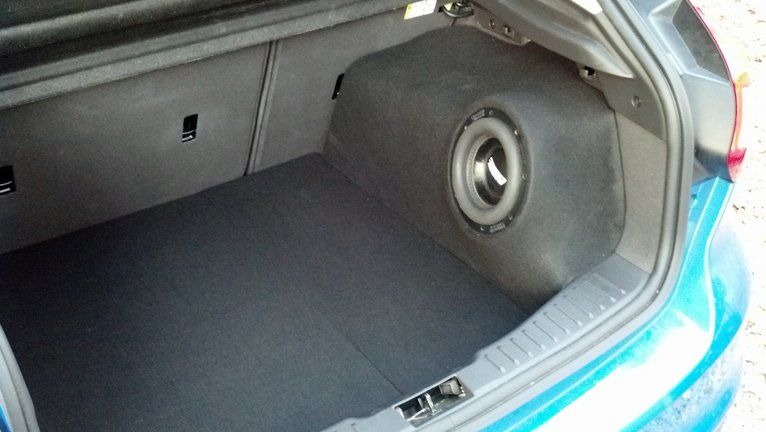 i also noticed the magnet slug was large in diameter - instead of being double stacked. when stacking magnets - the additional motor strength (BL in this case) added is 1\2 of the strength of the first slug - or there abouts. the problem is, larger diameter slugs are more expensive - so another +1. although, i would imagine that the slug used on an 8 is not large to begin with, i think its better for a large diameter, than adding more to the overall depth.
then other features, like multiple woven tinsel leads, a stitched on surround, custom tooled parts just make drivers like this even more appealing. the basket also has some venting below the spider instead of a pole vent. that means you dont have to worry about choking the pole vent in an enclosure that is the exact depth of the speaker.
good stuff on the visual inspection! both drivers got to my house with a sticker and looking brand new! here are a few pictures - just via my cellphone. i will be working on some enclosure stuff in the week to come!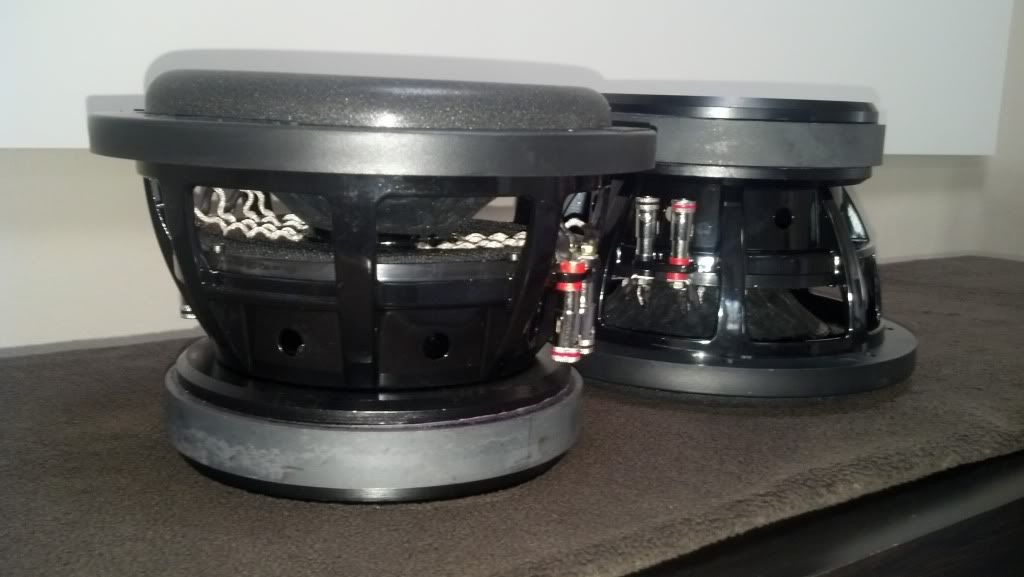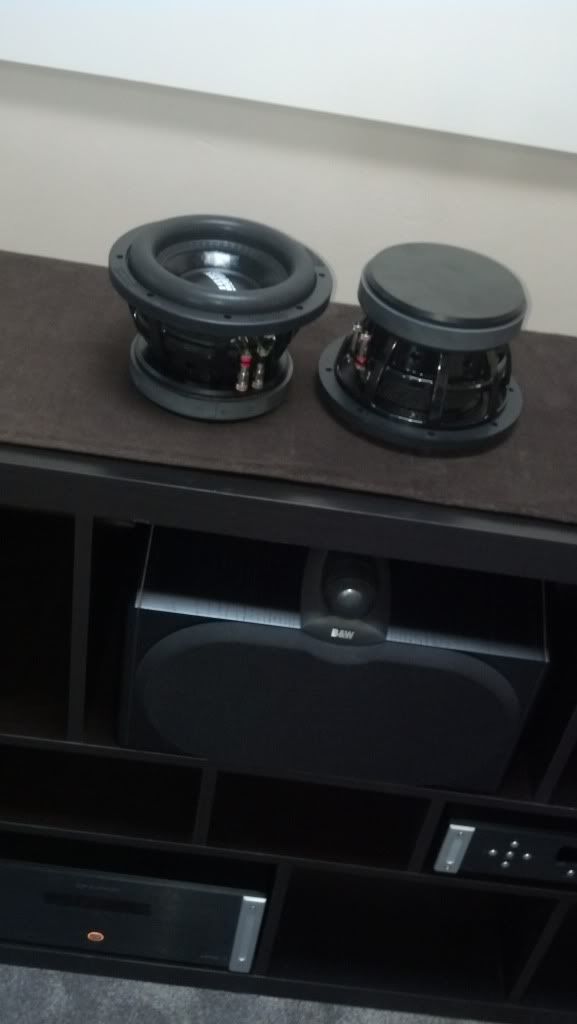 and yes, i have a new 122" projector screen in my new living room. that is a post for another thread.