Discussion Starter
·
#1
·
Here's another review which is a continuation of the APL unit I reviewed some time ago (which was planned before my little ragequit on DIYMA)
. All right, here goes:
Link here: APL-Review.
Here's a link to the official homepage:
TDA - Time-Domain Analysis
TDA is a measurement software with the ability to measure how time coherent your system is with a touch of a button. Incredibly easy in other words. It can also view the IR, harmonic distortion 2nd-10th order, AFR (magnitude response). This is a great tool to evaluate phase/time coherency, to troubleshoot and optimize your system.
----------------------------------------------------------------
The system in the example below:
*2-way + sub (10" sealed, Qtc 1.2, Fsc 58Hz)
*APL1 + MiniDSP 2x4 and subwoofer controlled directly from an Alpine CDE-175R
*Crossover points:

Mids, 120Hz LR12 HPF -- 3200Hz LR24 LPF
Tweeters, 3200Hz LR24 HPF
Sub, 100Hz LR24 LPF
----------------------------------------------------------------

1. Full system (L+R) - No EQ - No T/A (Initial crossovers set and optimized)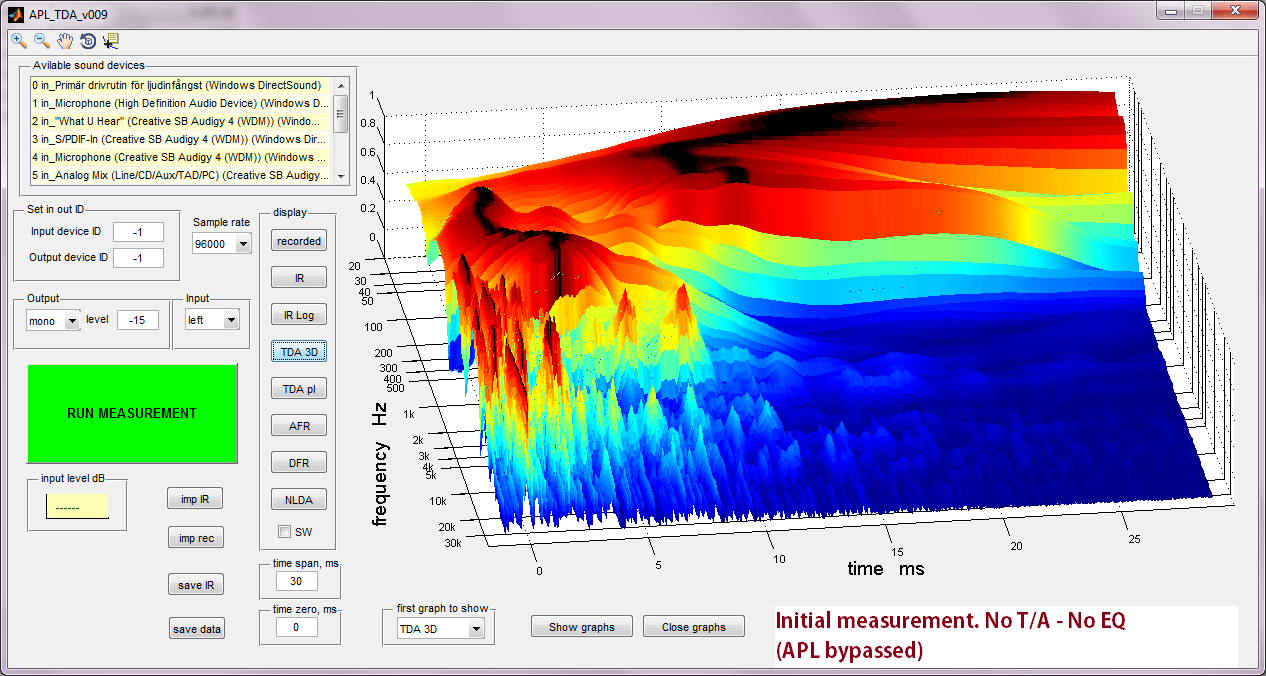 2D/3D/DFR View. This is basically a mess. No coherency at all and as expected no stage at all. If we take a look at the averaged measured response you can see that the peak around 500Hz correlates with the offset in delay (group delay spike).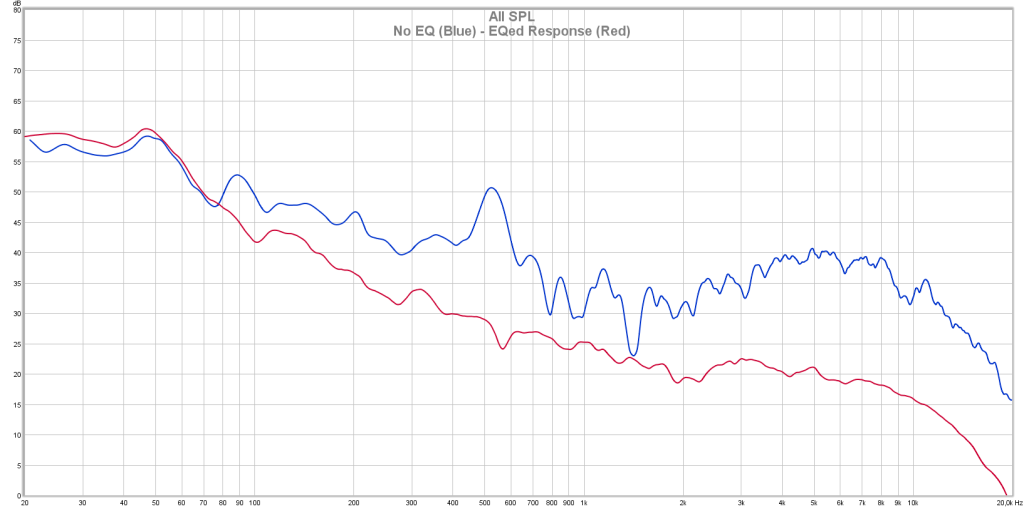 2. This is after I've setup T/A by ear and setup EQ for both channels (see the picture above). There's still a jump in relative delay below 200Hz and this is due to the subwoofer blending with the front stage (crossed fairly high). The system sound good/balanced and center staging is great now.
EQed response and "by-ear T/A"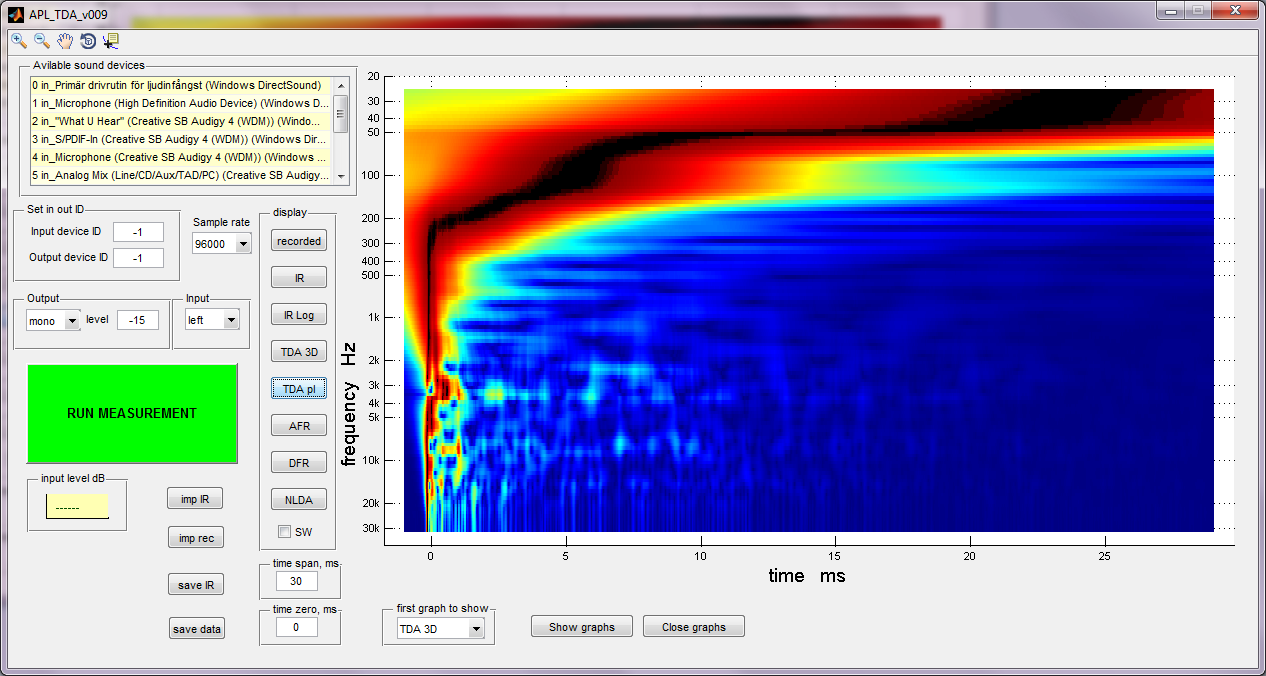 To verify if the APL unit did proper corrections I saved my settings and returned the system to its initial setup with no EQ applied and let the APL software do its thing. The result below:
APL corrections with the initial settings as base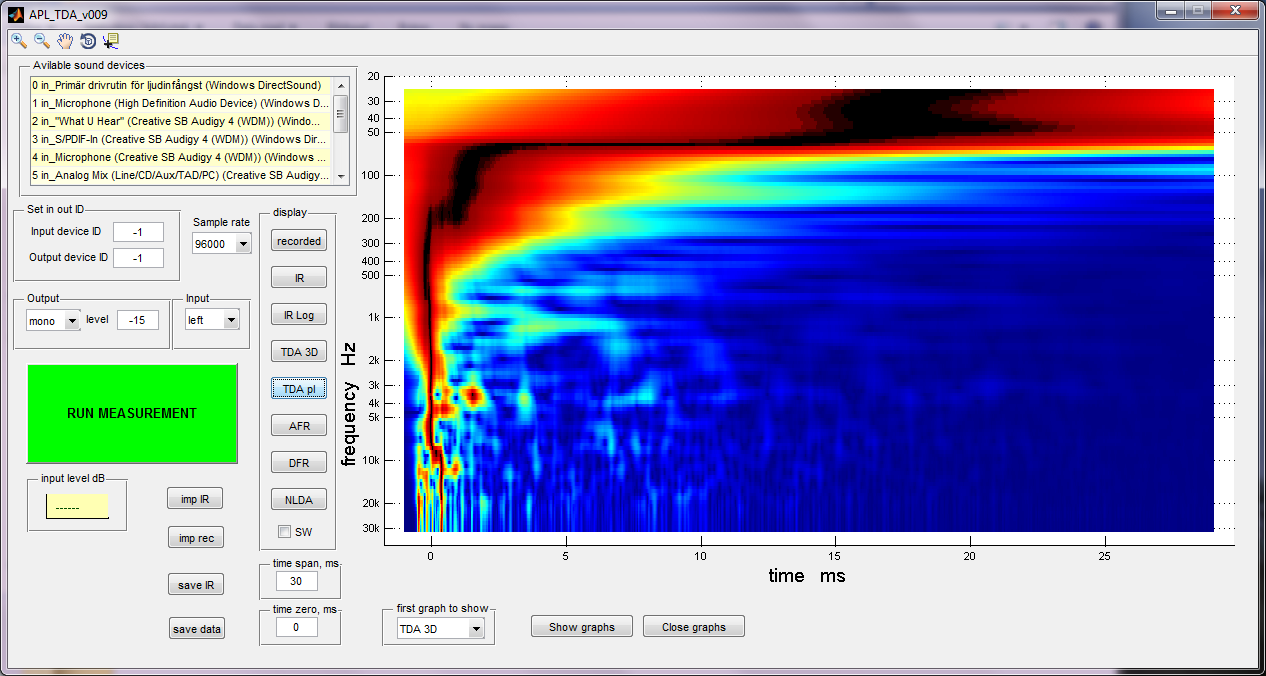 As it can be seen the delay between 60-200Hz has been greatly improved and it does the job overall very good if you compare it to my tedious tuning session. Male vocals, harmonics of drums etc now stages better with increased perceived depth in stage. The jump in delay around 50-60Hz is the inherited group delay of the sub, it got some peaking due to a fairly high Qts of ~1,2. (In LEAP (modeling software) it displayed a 9ms GD peak @ 55Hz in an anechoic space.) I later improved additionally on this but forgot to save the IR...
Here's the DFR (Delay FR) of the system. This is the same thing viewed as a normal graph if you prefer such a view.
I assume the little peak at 3,2-3,4kHz is actually the crossover between mids/tweeters. The group delay of a Linkwitz-Riley 4th order filter is 0,5ms in theory so it could be viable.
After setup I confirmed the coherency once again by doing a noise / RTA average in the listening space. See the picture below:
Correlated vs Un-correlated noise and A/B difference.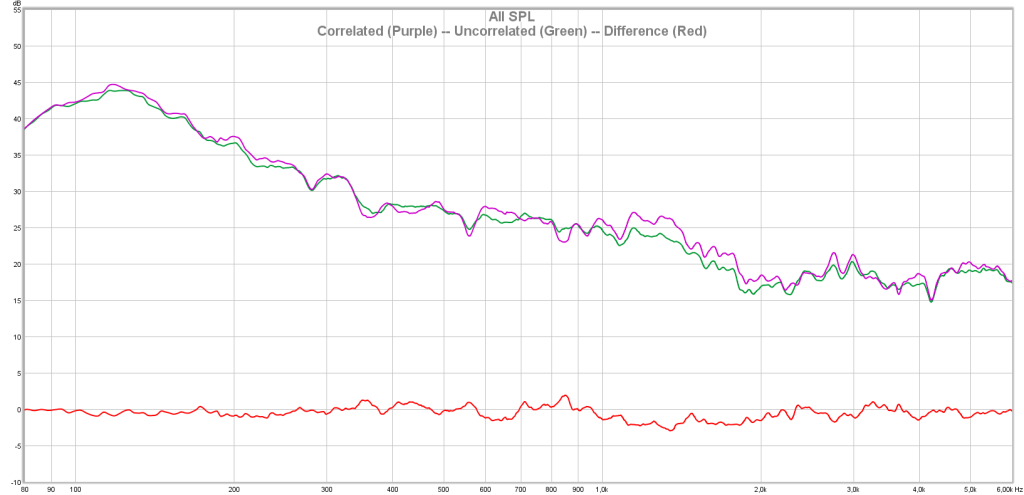 This is the full system playing. Uncorrelated noise is noise recorded in mono, since most vocals and lot of other content often is mono, this represent to a large degree how the mono-FR looks. Correlated noise is affected by incorrect settings in the time domain and large dips show up which are multiples of each other at different frequencies in the magnitude response. Uncorrelated noise is a random generated noise distributed in both channels, so uncorrelated is basically stereo. This isn't affected by standing waves/incorrect T/A settings in the same manner and most often looks far better in an initial setup. By directly comparing them, you can make a rough estimate how much interference there is in the time domain (destructive interference).
For a final test I used my best setting and offset T/A by 1ms, results below:
T/A offset by 1ms
T/A offset by 1ms - Amplitude difference (full system active)
Again a mess... this is with a perfect L/R FR. T/A is very important to get right as you all probably know.
If you want a software solution that does T/A analysis for you in an easy and efficient manner this is indeed a great program!
There are several other applications for this software too, troubleshooting incorrect polarity/phase, speaker optimization etc.