I suppose like many of you, I first heard the word Techflex on this forum.
When I found out what it was, it seemed a bothersome waste of time and more "window dressing" than providing a necessary benefit.
But then I started paying attention to what it's used for and in my line of work which is automotive mechanical breakdown inspection, I kept seeing it used by the manufacturers from wiring harnesses on BMWs, to clutch cables on Harley Davidson motorcycles.
If the manufacturers are spending the money and using it, then it must provide a valuable purpose.
Since I have never used the product before, I had zero idea what sizes, colors, and other options were going to be right for my build.
In my thread,
http://www.diymobileaudio.com/forum/system-design-help-me-choose-equipment-my-car/150646-techflex-heatshrink-who-has-best-price.html
, you all recommended that I contact "furryletters"
EXPANDABLE SLEEVING COLORS, HEAT SHRINK TUBING items in FURRYLETTERS store on eBay!
so I did.
I called Barry and told him that I'm a noob and really wanted to understand how the product worked and get my hands on some.
Barry was extremely helpful spending a good 45 minutes on the phone with me going into great detail explaining the product line and asking all the right questions.
As a result of that phone call, Barry sent me the following sample pack so I could share it on DIYMA.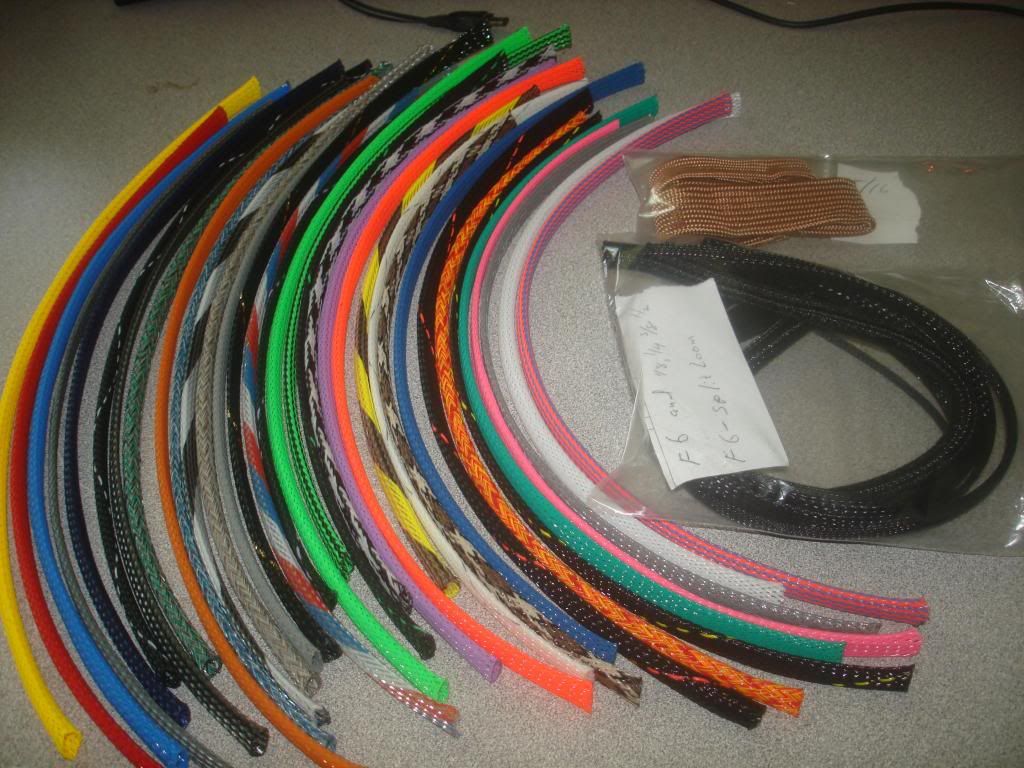 In the following posts, I will get into the product line in detail and hopefully answer some if not all of the questions that make one hesitate getting started when it comes to Techflexing your builds wiring.
Just another step in trying to get it right the first time.
Bret
PPI-ART COLLECTOR