Over the long weekend,
strakele
and I fabricated our own IB wall to compare a couple of big subwoofers we had: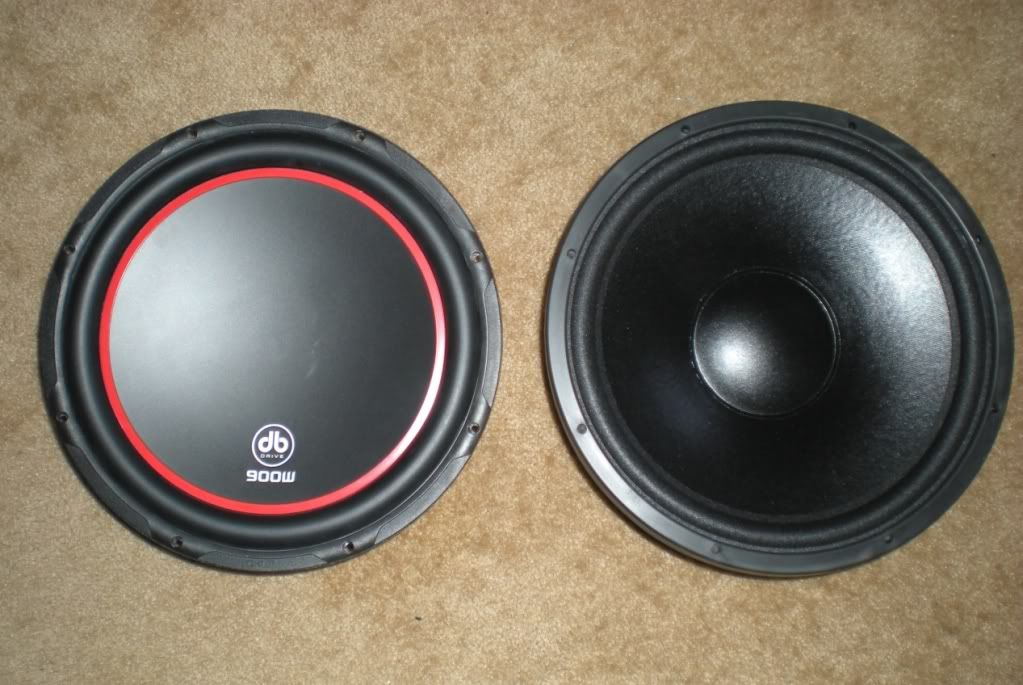 The first was my old subwoofer, a DB Drive K3 15D4: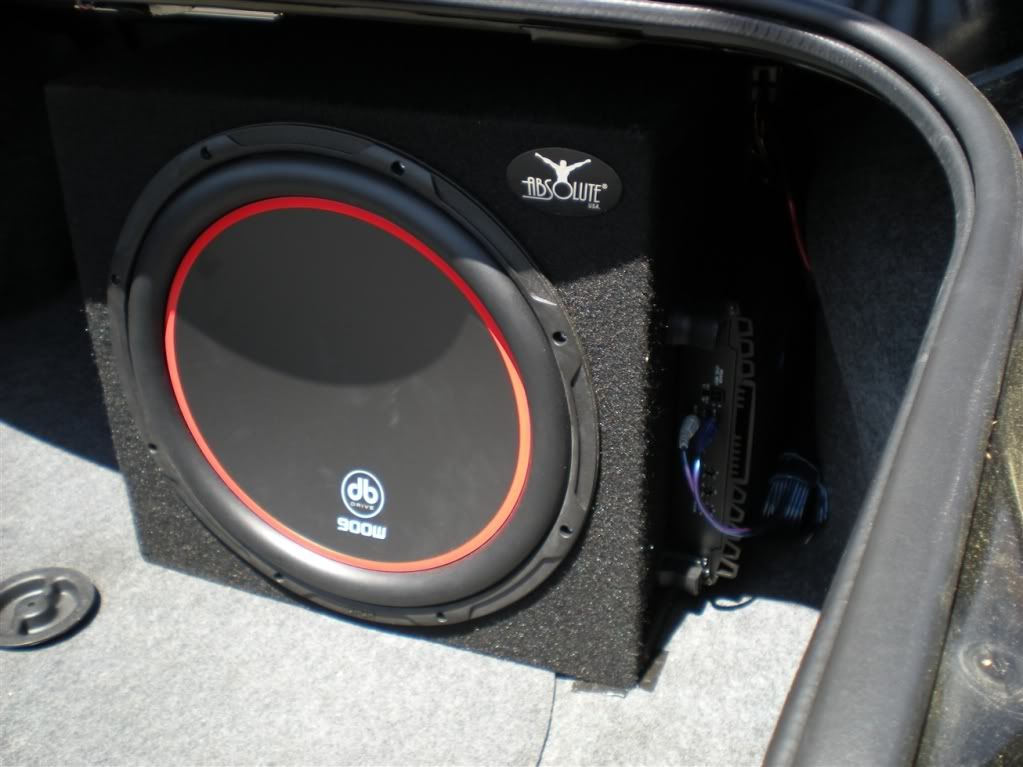 It sat in a manufacturer-recommended enclosure of 1.75 cu ft. It was loud, but take a look at this graph and you can see that it actually sounded like ass.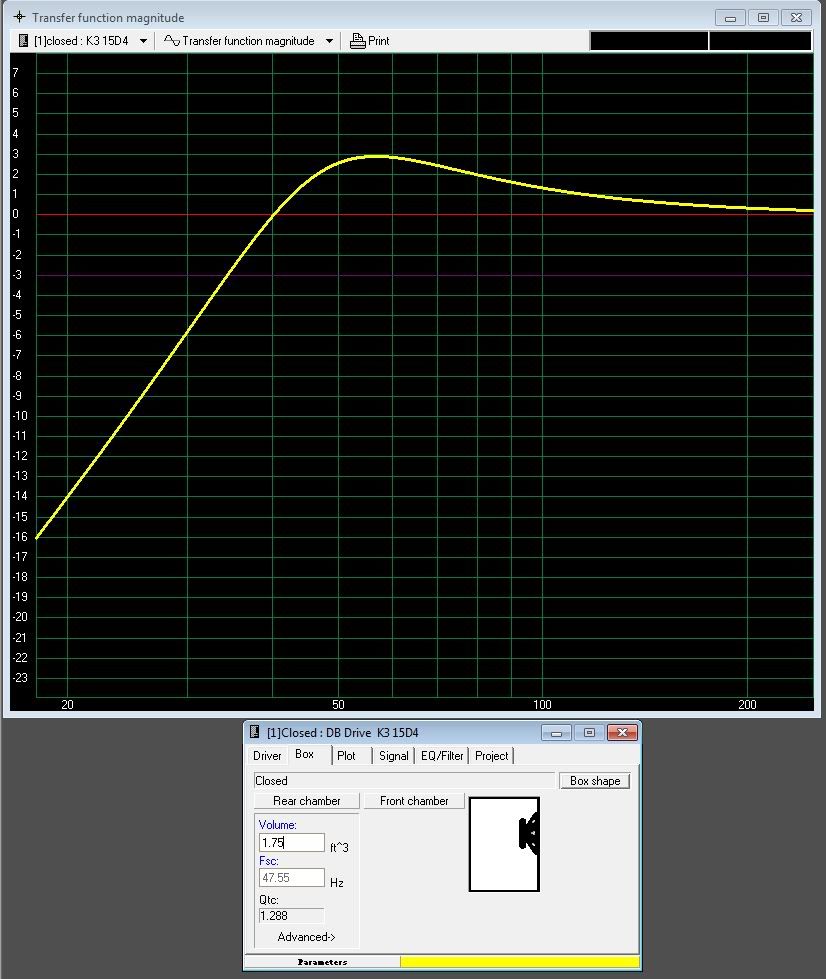 When strakele started toying with WinISD models, he noticed the sub wanted a much larger enclosure: 32 cu ft for a qtc of .7. Then he suggested we craft our own IB wall to see if it would perform better IB, as the specs suggest.
The project became really intriguing when we modeled the K3 against his current pair of Dayton HO10s (sub setup we know to sound great already) and my soon-to-be-installed AE SBP-15 (the successor to the highly regarded AE IB15).
We modeled the sub for strakele's ~10 cu ft trunk, since there's no room in mine yet (~13 cu ft).
As modeled, the DB Drive (yellow) has a surprisingly low F3 of 25Hz compared to the F3 of 37Hz for the AE (blue). The steep roll-off (24dB/oct) of the ported Daytons (white) is evident when contrasted with the shallow roll-off (6dB/oct) of the IB models.
By the way, 15s are massive.
So, the graph clearly shows a flatter frequency response for the DB Drive. However, the AE has a much higher efficiency (+5dB) and lower inductance than the K3. Moreover, John (Acoustic Elegance) states that the SBP-15 was essentially crafted for infinite baffle - in vehicles, anyway. So this should be an interesting test.
Now for the fun stuff! We took advantage of Black Friday at Home Depot and returned to the house with our loot: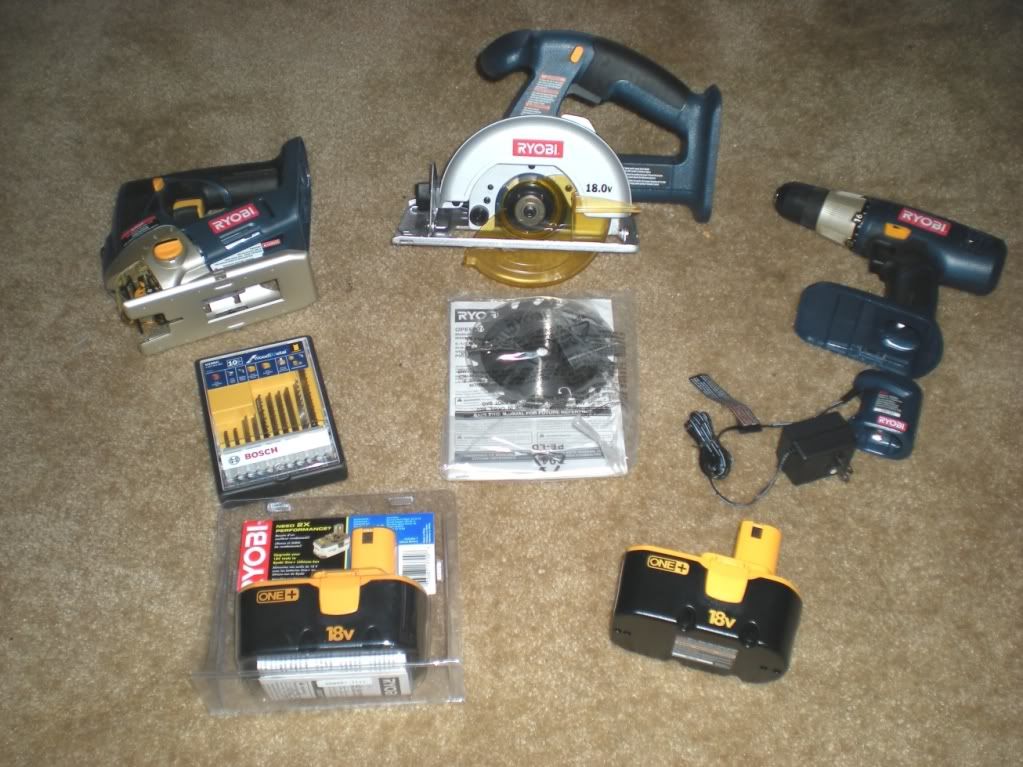 Basically, these are the two contenders:
A ~15lb K3 15D4 vs. a ~25lb SBP-15. As you can plainly see, this should be quite an interesting test.