Discussion Starter
•
#1
•
Violent Bass Air – Mythical Audio Sasquatch or the Real Deal?
Can the air inside your enclosure really make a discernable difference in the sound and durability of your subwoofer system? Can subwoofers cause once peaceful oxygen to transform into homicidal, violence-prone, by-nine extirpating molecules of death? What about Violent Treble Air? Does it exist, and is it equally dangerous? And finally, can VBA be manufactured synthetically? Some think so. Enquiring minds want to know! All of these questions, and more, likely will not be answered here today!
Violent Bass Air (VBA) is the phenomenon that occurs when subwoofers, usually only those geared towards SPL receiving 800 watts or more, compress the air both inside the enclosure and the atmosphere, triggering a psychotic reaction that can render Infinity six-by-nines (by-nines) intermittently useless. This is purportedly a by-product of the hyper-compression of the second atom in O2, induced by the rapid inward and outward movement of subwoofer speakers. Diagram below: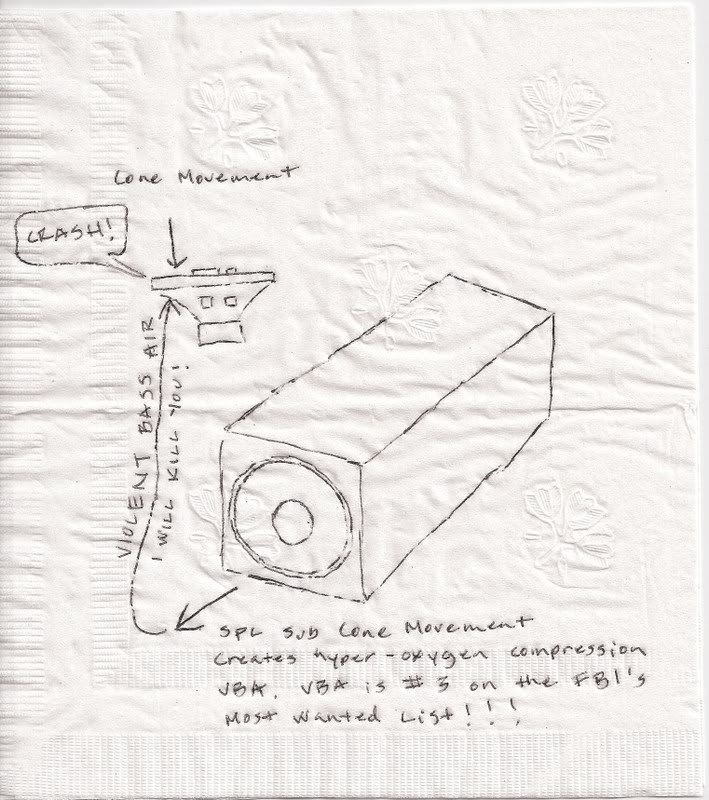 And a close up of the VBA transformation, with color for detail: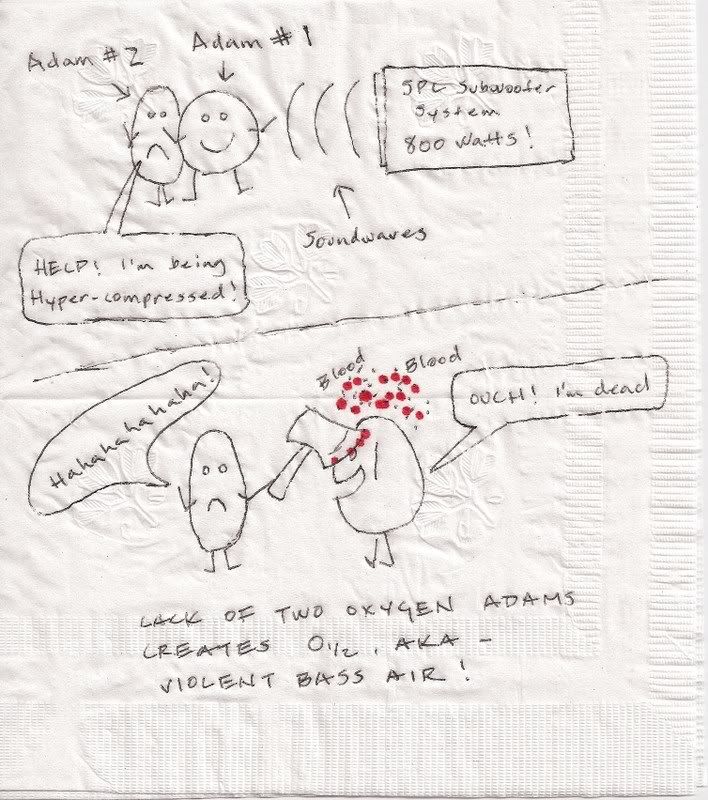 As you can see, VBA really does exist, and it's a problem that must be dealt with. But how?
Fight Fire with Fire
Two well established firms in the 12 volt market believe they have an answer – KaleCo Automotive and JOMA. Though their solutions are similar, their approaches are very different. I wanted to find out if the products were just another attempt to take advantage of the audio enthusiasts that lack the proper scientific background to objectively evaluate their usefulness, or if these products made a sincere effort to alleviate an ominously new threat to the world of car stereo. Results below.
KaleCo Auto is a highly respected manufacturer of specialty automotive products. They have been in business for months or days or years or something, and they have a great reputation (just read the reviews on their website!) as an innovator when it comes to answering the needs of consumers around the world. When KaleCo heard about this new phenomenon, they immediately began working on their own product, seen here. Image below:
I ordered mine on Friday and received it the previous Thursday, thanks to their
Flux Capacitor
that I already had installed. So, I've had -1 days to play around with their VBA, and let me tell you, it was worth every second. This is how it was received: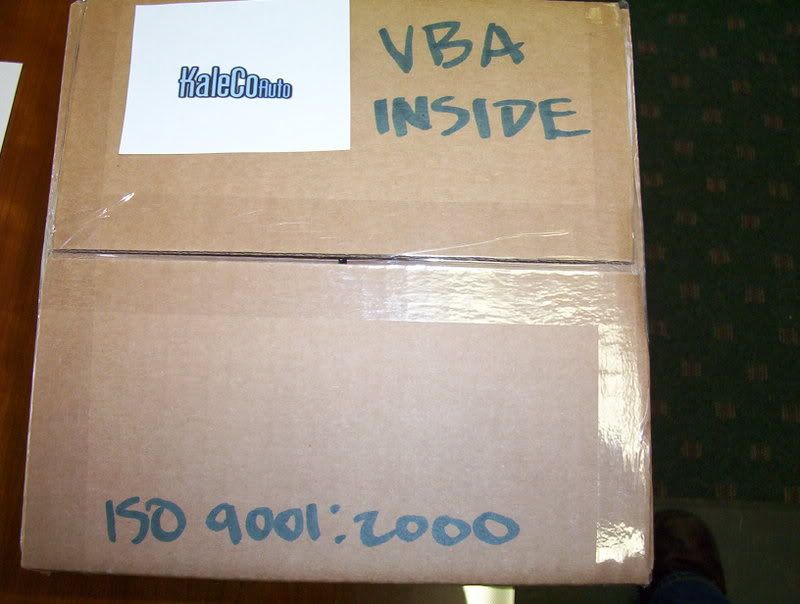 Obviously, care was taken to ensure that the package arrived safe and sound, as noted by the use of VBA Constraining Clear Adhesive Rolls on the outside. It's not mentioned on the website, but the VBA is ISO 9001:2000 certified, so you know you're getting a quality product. Also, according to the website, it is 100% uncompressed Canadian Air, which is predisposed to be fervently opposed to any kind of violence. GENIUS! Why can't I come up with these simple solutions that make people so rich. KaleCo must be run by the likes of Bill Gates! Upon opening the box, it was obvious that I had a fantastically tolerable product in my hands, and I couldn't wait to try it! This is what I saw when I opened the box: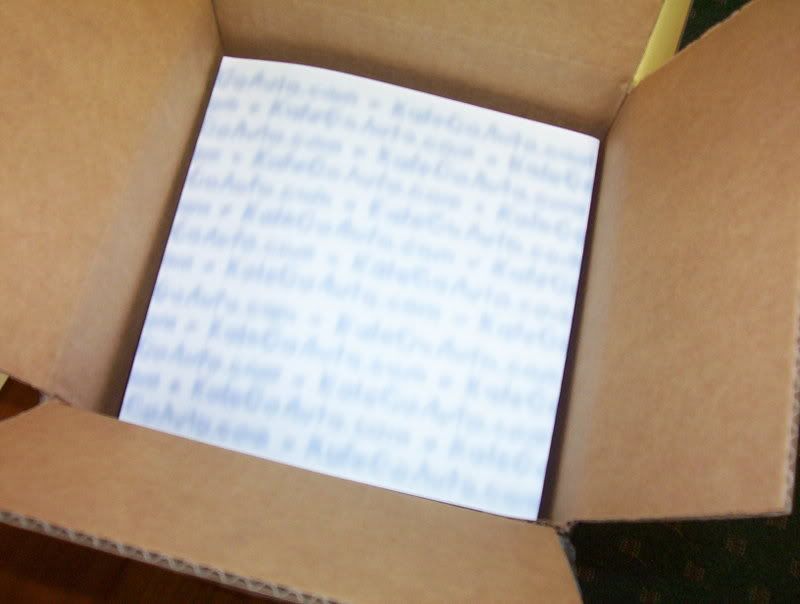 I put half of the VBA inside my subwoofer enclosure, and the other half was installed in the trunk. The difference in sound was amazing! Immediately, my front speakers sounded much safer and happier. I even found myself whistling along to my favorite songs! To make sure I wasn't just imagining things, I used a high speed camera to catch the VBA in action: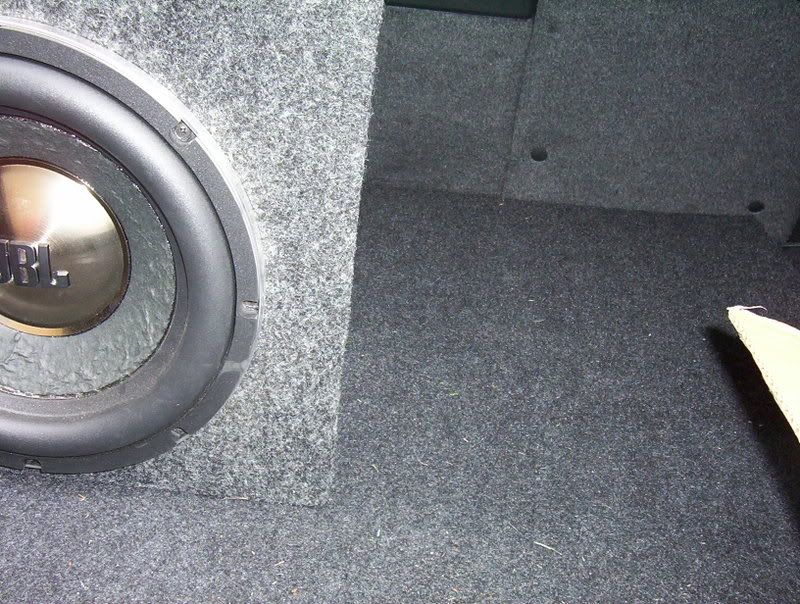 There is no question about how well KaleCo Automotives VBA works. It is a revolutionary product and I would encourage anybody that cares about the wellbeing of your speakers to try this product. Please note, car alarms are not effective protection from SPL subwoofer induced VBA – even those equipped with glass breakage sensors.
Fight Fire with Slightly Repaired Fire
As promised, another 12 volt fixture has come up with a similar product. JOMA, located in the internet, claims that their VBA has been manufactured using ultra rare state of the art old school nano technology that is the best he has ever seen. How exciting! I couldn't wait to get my hands on some and try it out for myself! Disappointingly, it arrived two days after I ordered it, unlike the KaleCo VBA, which arrived one day before I ordered it. Strike 1! This is how it arrived: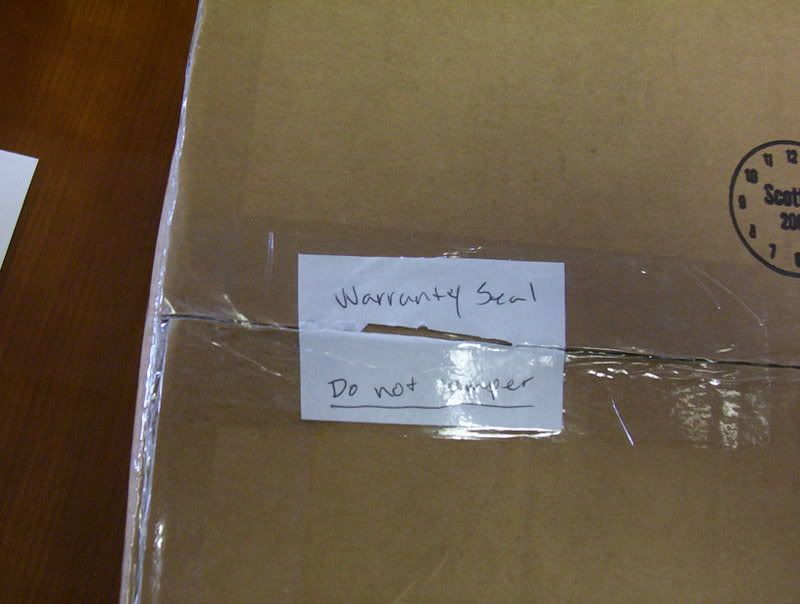 Note the warranty seal, which has obviously been tampered with, even though I was promised it had never been repaired. I was skeptical about even opening the box, as I was anticipating having to file a claim with UPS due to the damage. However, I went ahead and opened it, as I would only be out several hundred dollars more than the product was actually worth thanks to shill accounts driving up the perceived market value even if the claim didn't go through. Another disappointment once I got inside. Strike 2!
My worst nightmare. The VBA was actually poorly repaired KaleCo Automotive VBA. See the picture below, and note the similarities between the JOMA package and the KaleCo package:
The repairs weren't even made using OEM parts! I called him, and he threatened to sue me if I posted anything slanderous about him on the internet. I just wanted answers. He said that I got what I ordered, and that I couldn't prove otherwise. Regardless, I already had it in my possession, so I figured I should give it a whirl anyways. Strike 3! Another disappointment – there was no audible difference in the sound after installing the JOMA VBA. In fact, I think it destroyed my flux capacitor. Do yourself a favor and
DO NOT BUY VBA FROM JOMA!
His amps are fantastic deals, but his VBA has been nothing but a major let down.
In closing - stick with KaleCo Automotives VBA. It's worth every penny, and will soon be endorsed by Snoop Dog, tspense, and Shaquille O'Neil.