VW Golf R32 Mosconi Gladen D2 100.4 DSP & Gladen Zero Line, an entry level SQ attempt
After much lurking, I introduced myself here in the New Member Introduction section earlier this year. This is my first build log, and truth be told my, first car audio build, so please take it easy on me. But, by all means, your comments and suggestions are highly welcome. A little warning, I like to write.
Here's the old girl I'm playing with: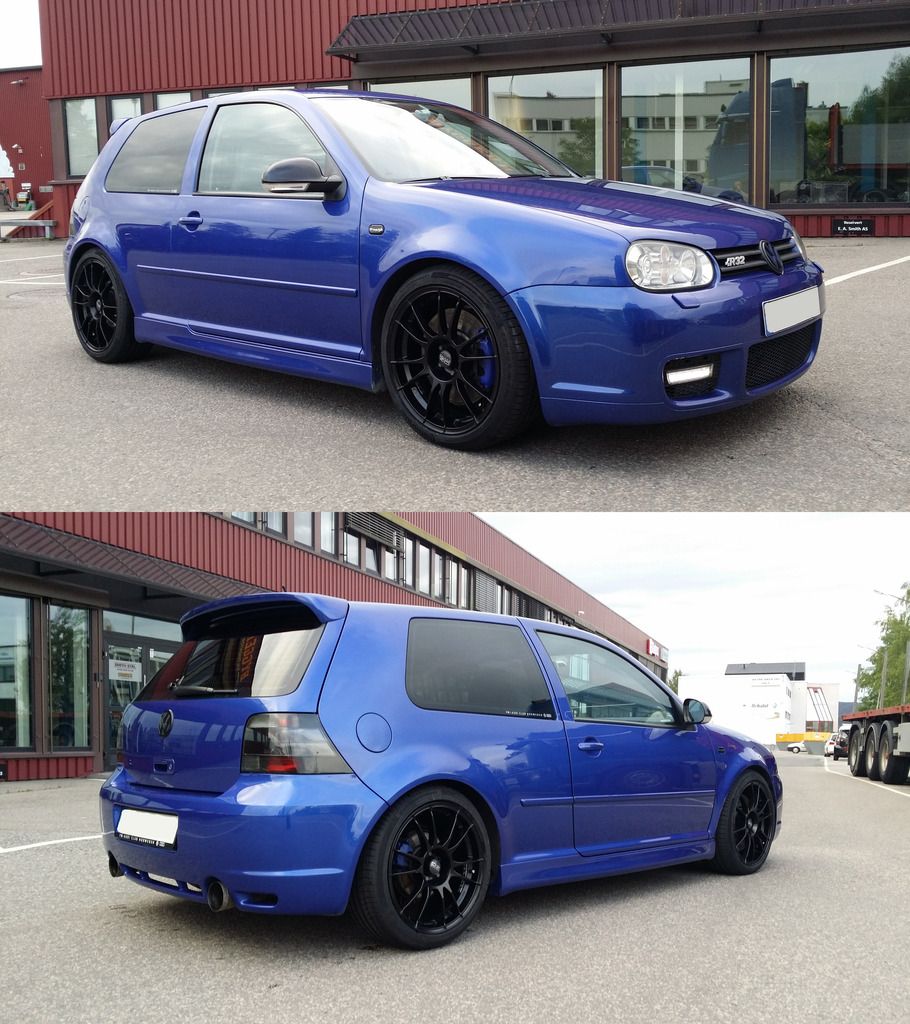 (I'm pasting in some of the text from said post, as a little introduction to this build.)
I've been into music (playing) since I was a little kid and in retail high-end home stereo/home theater for over 10 years. When I moved on to another line of work, I was sure that my system at home would be enough and that I wouldn't need sound in the car other than from the stock setup and the lovely sound of the VR6 engine.
One day I had to take off the driver's door card because of an annoying sound. I do really hate annoying sounds. I found the oem speaker's plastic cage had broken around one of the holes and this loose plastic piece had been making rattles. This started the hunt for a little upgrade in sound. I'm very oem, but paying stupid money for new oem speakers, wasn't really an option.
I live pretty close to the Norwegian agent for Mosconi and Gladen, and since the car audio scene is very small over here, I went there. Like I had many other choices, not.
I bought a Gladen One component kit with a 8 mid/woofer. This was supposed to be a car specific kit and shouldn't require any modification. Gladen don't mention this kit is for the five door Golf. The problem with this is that a three door needs cutting in the doorcard, which is not something I'm willing to do, since those parts are not available from VW anymore.
They gave me a deal on a Gladen Zero Line component set consisting of tweeters and 6,5s. This wouldn't need cutting in the doorcard, but since it's a non-model specific set, it needed some other adjustments.
OEM vs Gladen.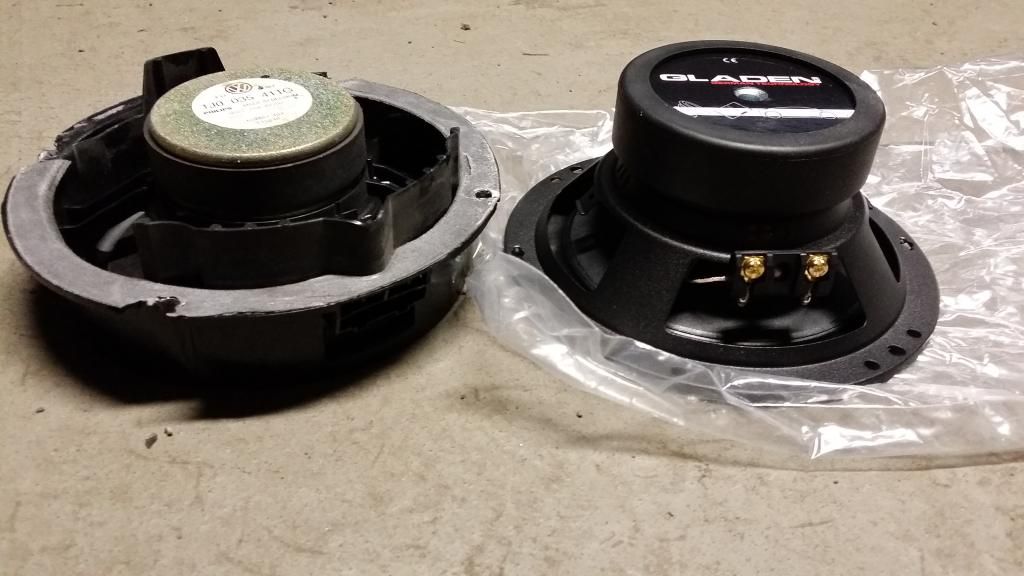 Since I didn't had access to a router I went looking for a universal plastic adapter ring to get the 6.5s in the doors and nearer the doorcards.
In my first hunt, I didn't find any Golf specific model, but I got sold these in the picture. I told the guy that it won't fit my doors, it's too big. No problem. He cut them smaller. I pointed out that they wouldn't fit flush and he said that it doesn't matter if there's some space between the adapter rings and the doors. I would still be able to hear them. Oh yeah, very serious shop. Don't know how they survive.
A few days later, in a nearby city, I found the right sized adapters and they went in the doors with Silent Coat Vibrodamping mats around and butyl against the metal.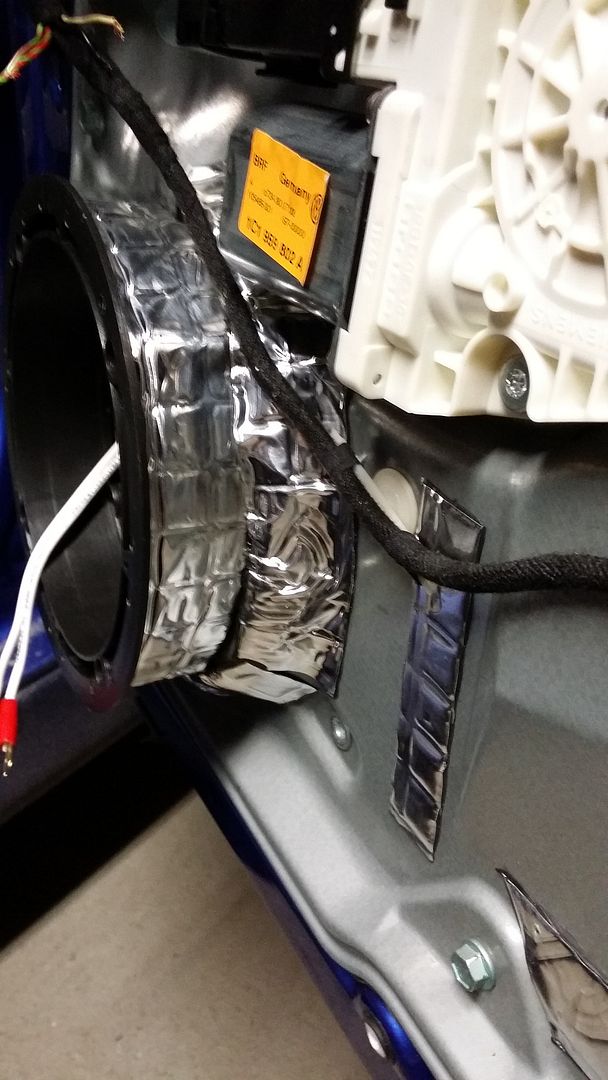 The outer doors got Silent Coat Vibrodamping mats on the metal and a layer of StP Splen absorber on top of that. Since this is a mk4 I don't have the stupid mk5 speaker locations in the doors. The outer door is also tight against the inner door, so no need to build a "box".
Here is the layer of Silent Coat Vibrodamping visible.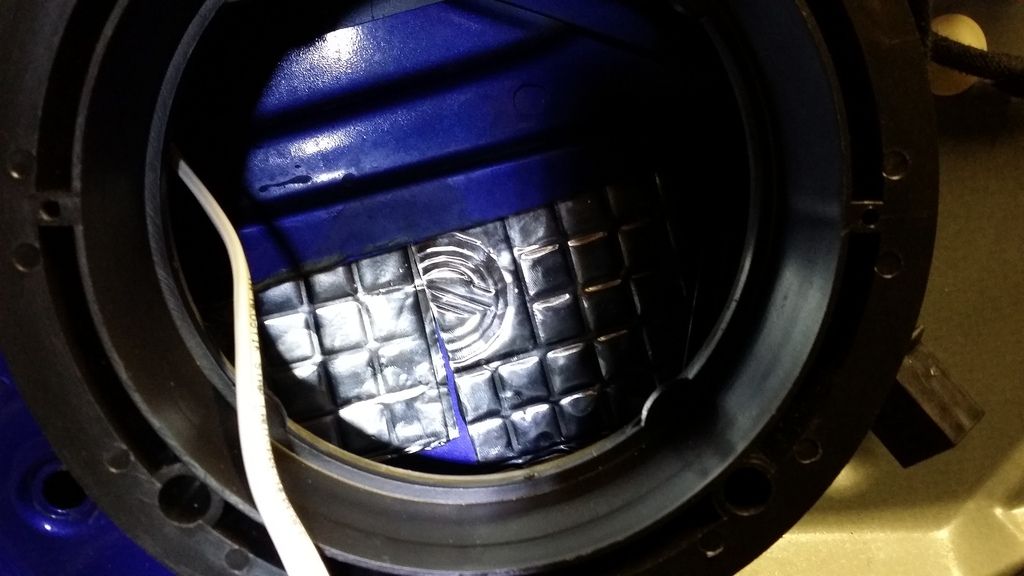 Here is the layer of StP Splen visible.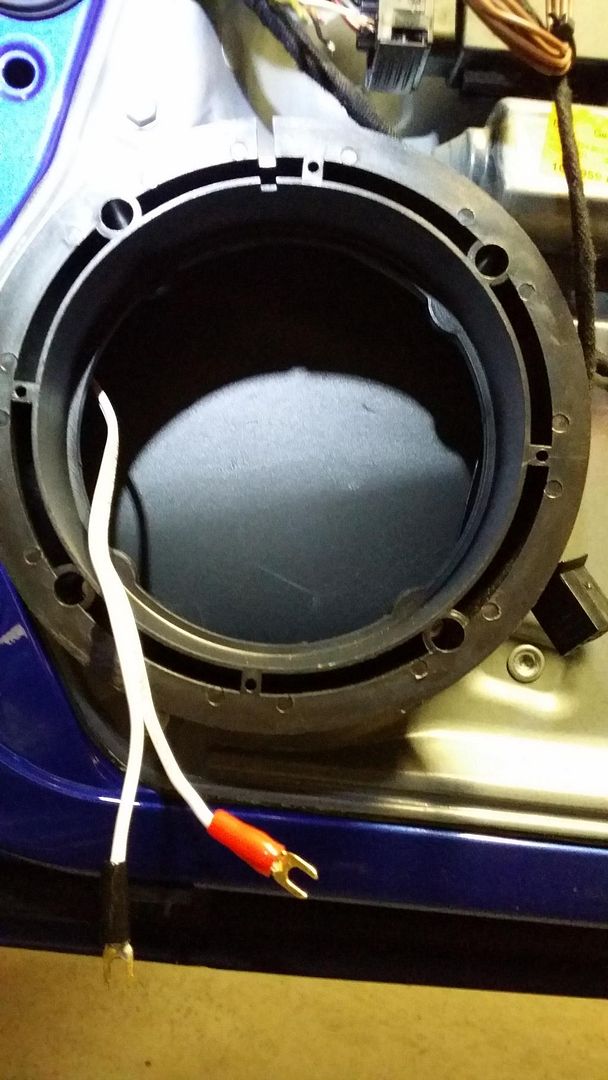 The door cards also got some Silent Coat Vibrodamping mats. (More on the upper part was added after this picture.)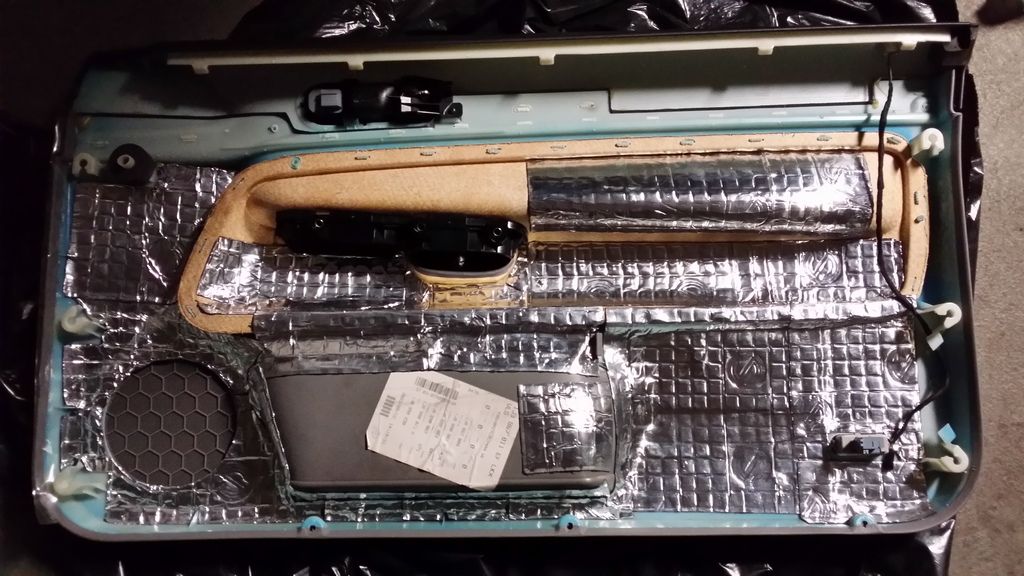 The tweeters and 6.5s got 100% OFC 15 AWG wire fed through the original passage in the doors and since this is an old platform I didn't have to worry about drilling out a Molex plug.
The tweeters went in the original sails position. The inside of the sails was trimmed and dampened and the drivers is positioned as much off axis as possible. In the picture one can see the Gladen logo being upside down. I didn't turn the logos the right way on purpose. I need to go against my OCD sometimes. It's supposedly good for me.