I have a JL Audio M10IB5 I am about to mount in a Sea Ray boat. I have a few options for mounting and thought I would get some feedback on the best location. The sub is an infinite baffle design.
This was my planned first option but that area has a compound curve to it and would require a shim to be made which may be difficult.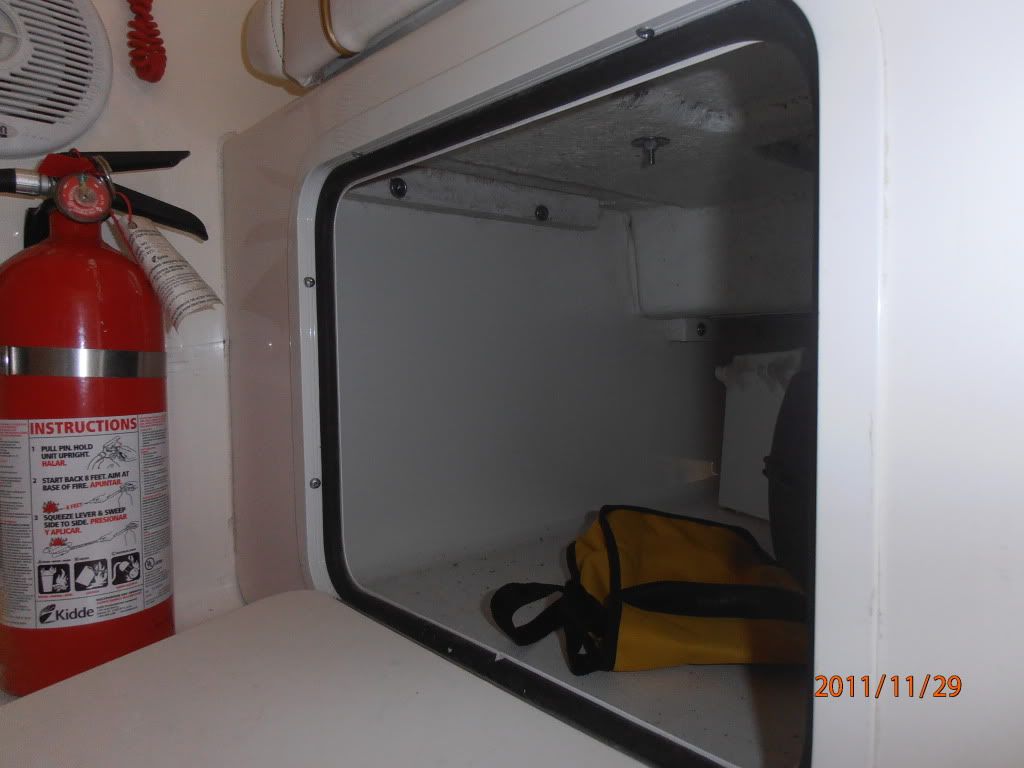 I am not sure about this area but I could put it inside the hatch on the flat part of the gunnel. The mount would be easy but the sub would then be enclosed under the helm seat. Could I put vents in the area where I was planning on placing the sub initially in the first picture?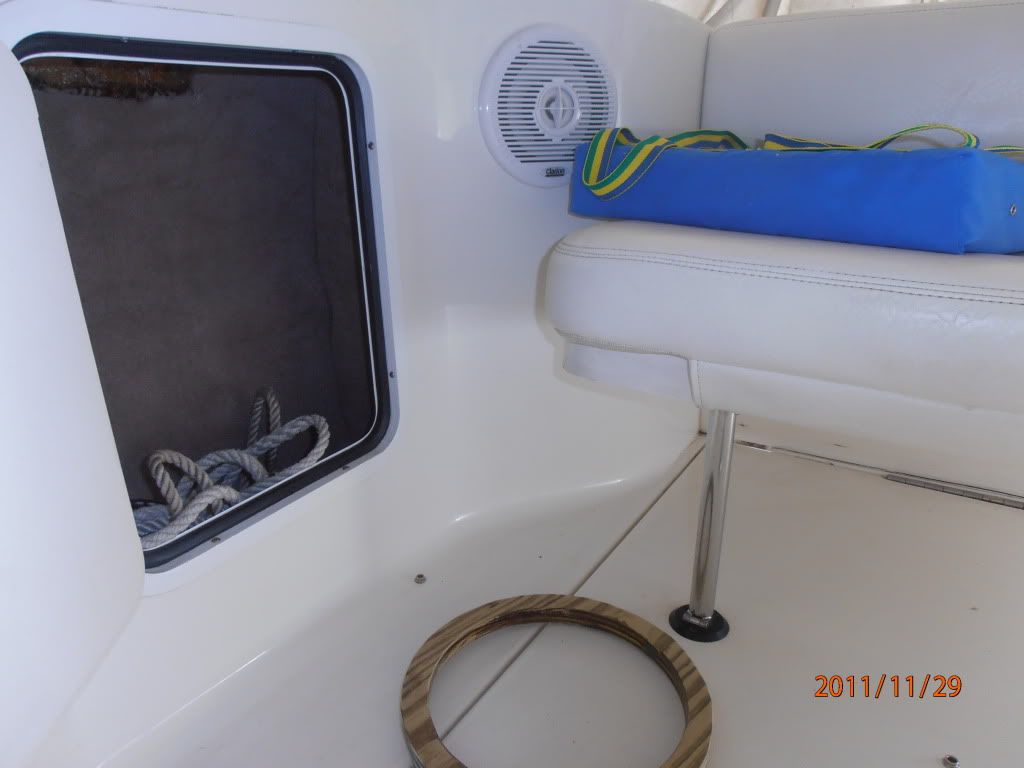 While I was contemplating this today I noticed I could probably mount it below the stock clarion speaker seen in the picture. The area is large enough and flat enough if there is enough mounting depth. I think having the coaxial speaker and the sub in the same space might be an issue?
What do you think? Any ideas?
John