Discussion Starter
·
#1
·
Alright, so a few years back, I had an issue with my AC vents starting to stink like dirty socks, especially if I tried to use recirculation. Particularly bad, since it's my Uber car.
Tried everything under the sun, but the only thing that worked was this stuff >
Buy Auto Shocker ClO2 car interior odor eliminator: Air Fresheners - Amazon.com ✓ FREE DELIVERY possible on eligible purchases
Now, this stuff is hard core, and makes a bunch of highly toxic chlorine gas that zaps ALL odors. In fact, for a couple weeks afterwards, scented air fresheners won't even work ! I used to be concerned that this hard core chlorine gas might damage my speakers surrounds, but used it several times, and never had a problem.
Its pretty expensive though, at $23 for a one time, one vehicle treatment.
_
So today, I broke down and bought one of these >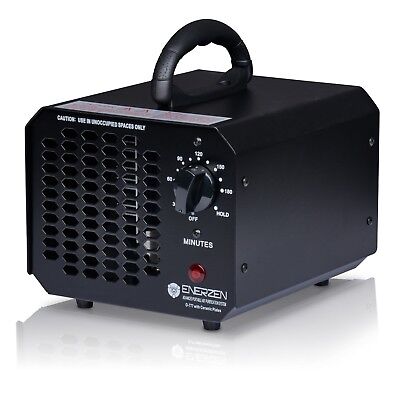 Find many great new & used options and get the best deals for Enerzen O-777 - 11,000 mg/h Ozone Generator Deodorizer Air Purifier Odor Ionizer at the best online prices at eBay! Free shipping for many products!
Super confident it will do a great job of zapping my car, along with my AC vents... But I still have the same concerns with possible damage to my speakers surrounds ?
They warn you that overdosing your car with ozone can damage your interior, and you should start out with only 20 minutes of ozone generation. Then let it clear out, to see if you still have any odor issues.
Curious if any of you here use a chlorinating bomb, or an ozone generator, and if you have ever had any speaker damage because of it, or have ever heard of anyone who has ???
PS, I can't say anything about the ozone generator, as I haven't used one yet, but the chlorine bombs are what most auto dealers use in cars that have been smoked in... Or vomit... Or any other really nasty smells.