FS or FT: Zapco iForce i5100.7 7 Channel Amplifier
Product Brand & Model:
Zapco iForce i5100.7
Condition of all items:
Used, 6/10
Total Price:
:$145 shipped. (OR TRADES)
Shipping Terms:
:On me.
Pictures:
- Unless you are a Upgraded member, or your last 10 iTrader feedbacks are positive, you must post a picture of the exact item you are selling.
Additional info:
Bought here, and full disclosure I paid $100. I'm not trying to make money, but just get my $100 and for me to ship it from Canada to the US (its more likely destination) it will be expensive to do. I had it shipped to my US address and I find US shipping so much cheaper. If the buyer wants to save a little and is willing to wait, I will be going south to pick stuff up from time to time and could bring it down and ship it from within the US at I'm sure a lower cost, and I'd refund the shipping difference.
I guess you could say its $100 plus shipping, but I know shipping from here is $48. Condition is the same as received. Missing the nameplate cover, one bent fin. Minor scuffs. I did bench test it works fine. Contacted Zapco, no chance of getting a plate from them.
I'm also interested in trades for a 5 channel Class D cheaper style amp. I've realized the Zapco is too much for my old resto trucks electrical system and would require a major overhaul. I'm looking at the newer, smaller PPI, Soundstream etc 5 channel small footprint 5 channels. I'd be willing to pay whatever difference for a more expensive unit.
Paypal payment.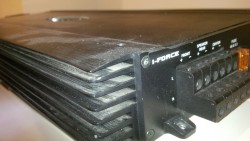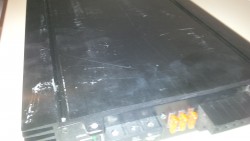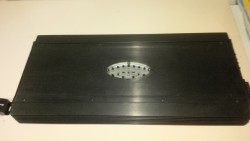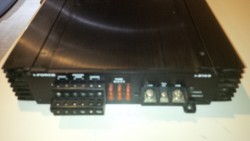 ** DO NOT DELETE ANYTHING BELOW THIS LINE OR THREAD WILL BE DELETED **
------------------------------------------------------------------------------------------
Please be advised, all buyers and sellers are responsible for performing their own due diligence when considering any financial engagement. We recomend that you:

1) Check the
iTrader
feedback of the person you are dealing with on this site, as well as other car audio forums.
2) Ask for a name address and phone number. Call them and verify their info.
3) Valid e-mail address. Correspond before committing.
4) consider using an escrow service to protect yourself.
DO NOT proceed with a deal until you are completely satisfied with the other party.
DIYMobileAudio & Collova Media Inc. is not responsible for the outcome of any transaction on this site and will not moderate on your behalf.