All prices are shipped CONUS and OBO, so feel free to make an offer. I promise not to flame you unless you really deserve it. All of this gear is in excellent condition and is currently still installed in my car. I used all of this (except the crossovers) in competition and got several trophies, so this is the real deal. I've already sold the DRZ9255 and Zed Gladius, so now it's time for this stuff to go to make room for SQ 350Z version 2.0.
I will get individual pictures of everything as I uninstall it over the next few days.
ZED Audio "The Deuce" 2-ch amplifier with Burr-Brown chipset upgrade....$400
ZED Audio "Minilith" 1-ch amplifier.....................................................$200
These guys need no introduction. I am the original owner of both amps. The Deuce is a year and a half old and the Mini is 2 years old. There
may
be some minor installation-related scratches on the bottoms or heatsinks, but nothing is broken or bent. I'll show detail when I pull them from the car. Simply the best amplification for your dollar, period.
LINK TO SPECS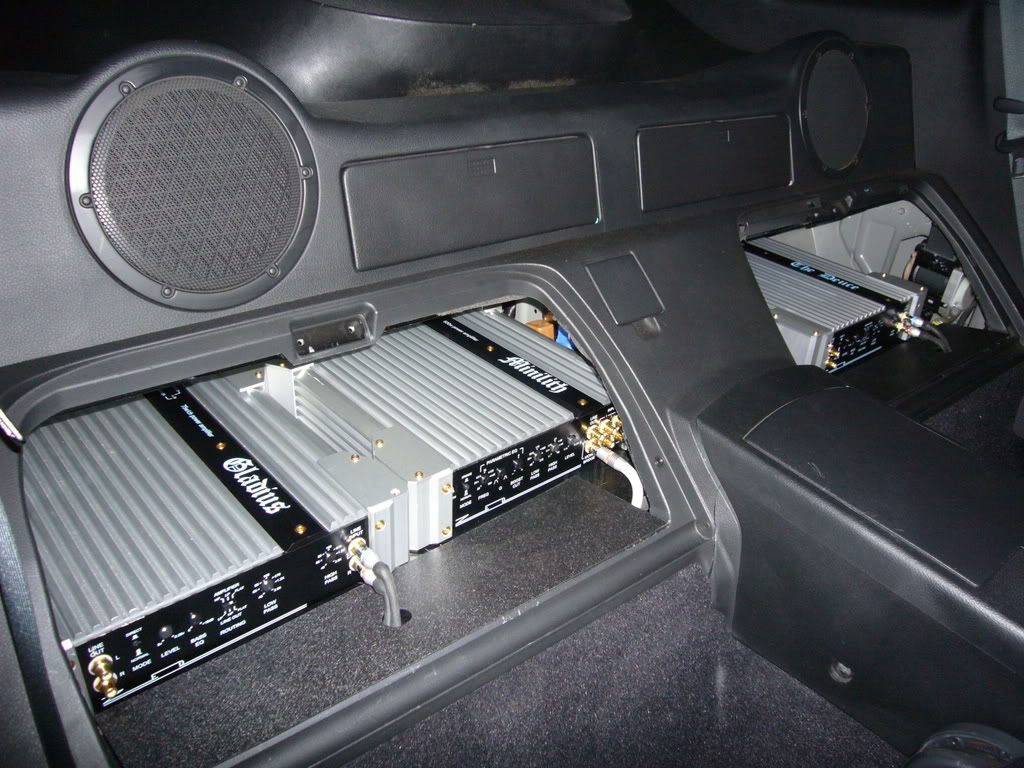 CDT Audio ES-07 7" (18cm) midrange/midbass speakers........................$250
CDT Audio ES-01 1" (25mm) silk dome tweeters...................................$150
CDT Audio ES-200Z passive crossover networks..................................$115
I really love these speakers as they are they are the ones I popped my "active" cherry on, and have given me countless hours of enjoyment. The ES-01 tweeter is a joy to listen to and will not fatigue your ears. I ran them at 75w+ per channel from the Gladius and they were very musical and detailed. I had them mounted pretty much on axis in the kicks. The ES-07 mids took the 200w+ per channel from the Deuce in stride. Mount them properly and be in for a treat. The crossovers are very well built and have several adjustments you can make to the sound. I only used them in the last year since downgrading my system. Woofersetc.com info on the
ES-01
,
ES-07
, and
ES-200Z
.